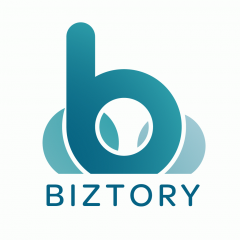 Biztory
http://www.biztory.com.my
Biztory is one of the leading cloud-based accounting system in Malaysia. Accessible with Inventory Management and Reporting access (Sales/cost/expenditure figures, Stock/Inventory, Branch/Staff Performance) in one click. Manage your business in Real Time, anytime, anywhere you have internet connection.

We believe every business run differently and Biztory is customisable according to your business needs. Biztory features all solutions related to GST estimation and calculation with a swift service, we also continuously upgrade to the recent data of GST related information.

Talk to us for an online demo and experience its simplicity.
Biztory
70 Followers