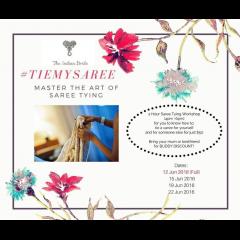 #tiemysaree

2 hour workshop conducted from 4pm to 6pm on different dates to teach you amazing girls about saree tying ; how you can tie it for yourself & for someone else !

Bring your mum or your best friend along for buddy discount :)

Currently dates available are stated below and reservation is required before confirmation is sent out.

Want to find more groups and events like this?