Share this URL: http://ptix.at/pIfkyp
Event is FINISHED
Comms Breakfast By Suhaimi Sulaiman #2
We had a great time discussing 'creating opportunities' and 'communicating the right message' at the 1st Comms Breakfast on July 5, 2019 at Sambal, Style & Sleep in Melaka. Here are some of the pictures from the event: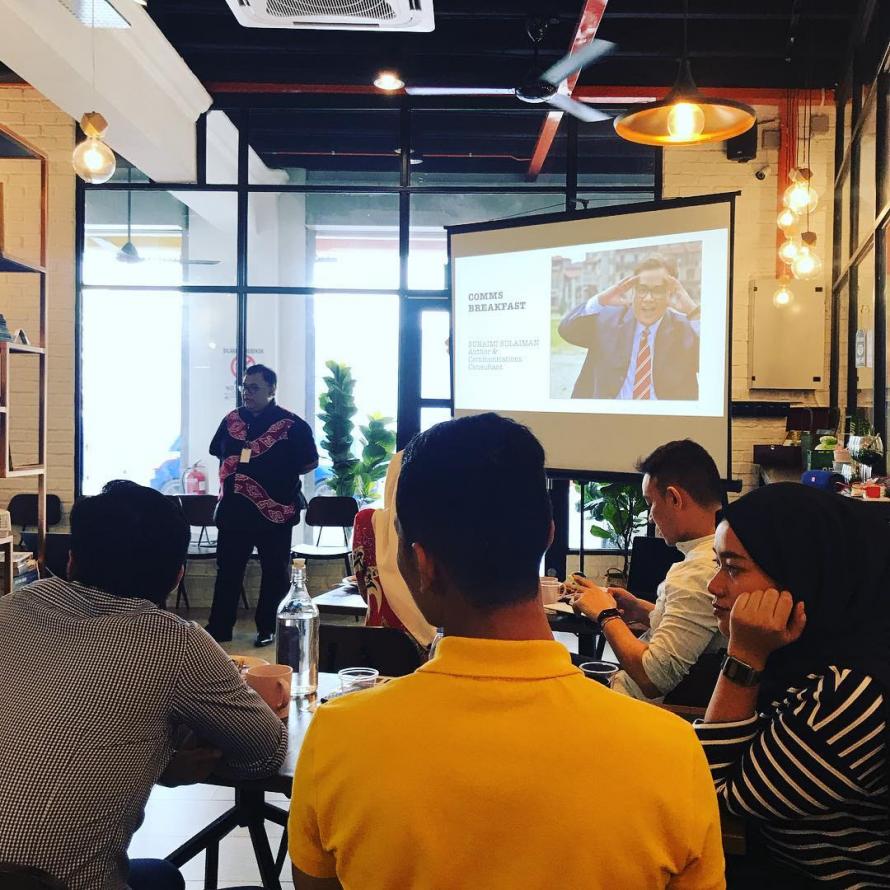 For the 2nd Comms Breakfast we will be discussing 'Thought leadership and personal branding'. I will also be sharing my knowledge and experience on dealing with the traditional and new media in establishing our brands.

Come join me at the 2nd Comms Breakfast.



You can share your stories, obstacles and the challenges you are facing. We can learn from one another, develop strategies together and we can grow and give back to the community.

-----
CB is targeted at chief executive officers, company spokespersons and public relations practitioners.

From the session, participants will know how to systematically prepare themselves to meet the media.

They will be exposed to various ways of packaging important information for reporters from different media organizations with different content needs.

They will understand how the media operates and how to get their messages across on both the traditional and digital media.

Participants will understand what makes a successful interview and the skills of giving good interviews in different scenarios. They will appreciate the importance of preparation and practice.

They will also be trained on the right vocal intonation and sensitive to their own body language. Wardrobe and make-up for the camera will also be discussed.

Among the areas that will be discussed are:

1. The changing media landscape.
2. Surviving "Breaking News".
3. Dealing with 24/7 newsrooms.
4. News on social media.
5. Crafting the message.
6. Relationship with the media.
7. Social media etiquette.
8. Bridging strategy & 80:20 principle.
9. Holding statements.
10. At press conferences.
11. Dealing with ambush interviews.
12. Differentiation strategy.
13. Make your story the headline.
14. Baseliner strategy.
15. Net-rusher strategy.
16. Midwife strategy.
17. Body language.
18. Projection.
19. Personal branding.
20. Thought leadership.
21. News value.
22. Be an influencer.

Join CB at Sambal, Style & Sleep, 170 Jalan Bunga Raya Pantai, 75100 Melaka, MALAYSIA.

For more info, please visit www.suhaimisulaiman.net

See you!
read more
Fri

Jul 19, 2019
9:00 AM
-
12:00 PM
MYT
Add to Calendar
Venue
Tickets

Exclusive: Limited Ticket

SOLD OUT

RM380.00
Venue Address

170, Jalan Bunga Raya Pantai, Pengkalan Rama

Malaysia
Organizer
Want to find more groups and events like this?