Share this URL: http://ptix.at/tVXE8T
Event is FINISHED
[Wan Qing Mid-Autumn Festival 2018] Jade Rabbit Lantern Workshop
Falling on the 15th day of the eighth lunar month, the Mid-Autumn Festival (also known as Mooncake Festival) is one of the most important festivals for Chinese communities around the world. It is also a part of Singapore's intangible cultural heritage. Festive practices associated with the Mid-Autumn Festival include lighting lanterns and appreciating the full moon with friends and family.
Complete your Mid-Autumn experience and have fun creating your very own Jade Rabbit Lantern! Express your creativity in this traditional craft session and bring your lantern to life.
For more information on Wan Qing Mid-Autumn Festival 2018, visit http://www.sysnmh.org.sg/.
Please take note of the following:
Each ticket ($10.00) admits 2 participants
Suitable for children aged 5 years and above
Please present your printed or electronic ticket at the the Reception Desk at least 15 minutes ahead of your scheduled time slot
Walk-ins and cash payment will not be accepted
农历八月十五中秋节(俗称"月饼节"),是传统华人的重要节日之一。
欢迎大家来参加今年的"知已比邻庆中秋"中秋活动,一起探索历史与文化的精彩。在传统佳节中尝试亲手制作美味的中秋月饼,并与家人们一起分享美食!
欲知更多详情,请浏览 http://www.sysnmh.org.sg/。
请注意以下活动资讯:
每组限两个访客参与(每组10元)
适合5岁或以上孩童参与
请提早在活动开始15分钟前出示报名收据并等待入场
本活动只限提前报名的访客参与,不接受现金支付的访客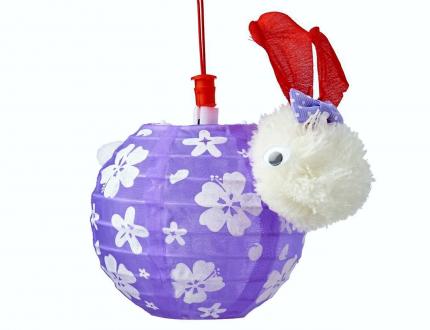 read more
Sat

Sep 22, 2018
1:30 PM
-
2:30 PM
SGT
Add to Calendar
Venue
Tickets
Venue Address

12 Tai Gin Road, Singapore

Singapore
Attendees
20
Want to find more groups and events like this?