Share this URL: http://ptix.at/J6ETtr
Event is FINISHED
Rinko Live @FETTi Roppongi Vol 2
EDM, HIPHOP, R&B singerのRinkoのワンマンプライベートライブ。
クラブイベントは深夜が多いので、なかなか行けない人のために日曜日のpm7~のライブ、DJイベントを皆が来れるように企画しました。イベントを盛り上げてくれるのは、オーストラリアで活躍していたDJ BAKU。
そして"Stand up"でFeaturingしている、Rapper YOKEのライブ。
皆さんとRinkosingerが、写真を撮る時間もDJのDJ Timeに取ってあるので、オフ会的なアットホームな感じで、行いたいと思います。
ライブ後は軽食も出ます。 当日は禁煙になります。
* Open 19:00~ colse 22:00 pm ~ Live start 20:30 ~
* 入場時にドリンク代が別途必要となります。¥3,500 + 1D (別)
* Peatixでの受付は前日22:00までの受付になります。
* チケット購入後のキャンセルやご返金は承っておりませんのでご注意ください。
* 写真撮影順:peatixオンラインチケット購買した順番。
* 前売りチケットと当日チケットは同じ値段ですが、前売りのお客様が優先で写真撮影ができす。
* Rinkoとの写真撮影はチケット購入順で、1回目(open 19:00 ~ 19:30 )2回目(Live 終了後〜colseまで)行います。
This is EDM, HIPHOP R&B Rinko singer private Live Show.
Dance club normally after midnight event, Some people couldn't go out so late. So We're planning on Sunday early evening Live event.
The event Dj is DJ BAKU. He used to play in Australia. And Rapper YOKE, he'll performance before Rinko show.
And We will be provided with light foods and "Rinkosinger" she'll take a photo with everyone.
At the time, It will be "NON SMOKING".
Hope everyone can enjoy !!!
* open19:00~ 22:00 Live start 20:00.
* Ticket Door ¥3,500 + One drink charge.
* Peatix online Ticket open until on 18th at 22:00.
* Cancellation refund after ticket Purchase is not accepted.
* If You buy online Ticket by Peatix, You have a priority to take a photo with artist "Rinkosinger" 19:00 ~19:30 and After Live show.
YOKE
MC.DJ.PRODUCER。
90年代初頭から活動を始め、2004年にhiphop band、GOOSE BUMPSのリーダーとしてR&Cよりメジャーデビュー。現在はTHE JAZZ ZODIA Cのメンバーとしてイギリスのコンチネンタルレコーズ、フランスのキツネレーベルよりリリース。2016年にはソロとしては3枚目のフルアルバム"family"をリリース。

http://blog.livedoor.jp/yokeakaredblood/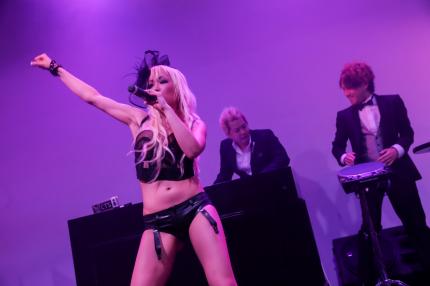 read more
Updates
イベント詳細情報を更新しました。 Diff#359007

2018-08-05 23:35:13
Sun

Aug 19, 2018
7:00 PM
-
10:00 PM
JST
Add to Calendar
Venue
Tickets
Venue Address

港区六本木3丁目15−24 3F モリカワビル

Japan
Organizer