Share this URL: http://ptix.at/KKA2ZO
Event is FINISHED
POPCON : Meet-Up Episode 3 starring Ernest Ng, Umar Zakwan & Vikarworld feat Narmi
Hi everyone,
Are you ready for some PopCon time??? Well here are the details for Episode 3 and this time we're focusing on YouTube creators for the month of March….. How it all started, their journey, and their inside hacks and tips! But these tips are NOT just for YouTubers, all content creators will find valuable insights and hacks into what works and what did not work for these speakers…. So come join us for PopCon Episode 3 and start creating amazing content today!
Presenting PopCon Episode 3…
YOUTUBE CHANGED MY LIFE
by Vikarworld
Find out first-hand how Vik of Vikarworld started on YouTube, experimented with different types of content to gain followers and how he uses other social media to help aid his YouTube growth! Today, Vik works on his YouTube channel full time and he'll also share tips on how he deals & works with brands as well as other opportunities he's gained from becoming a YouTuber!
BECOMING A YOUTUBER
by Umar Zakwan, 11 yo YouTuber
Learn the hacks and tips on how this 11 year old YouTuber grew his channel from 0 to almost 1,500 subscribers and how you can too!
DO IT YOURSELF
by ERNEST NG, YouTuber, Filmmaker, Scriptwriter, Actor, Writer of Best Selling Comic Book & Production Director for Macam Yes Studios
Being a content creator isn't as easy as it looks…. From creating quality videos to writing scripts to making time for marketing & promotions; juggling all of these can take a toll on anyone! And worse still, when you're doing it all alone!
But it can be done and there's no one better to share this with you than the multi-talented Ernest Ng! Ernest does all the above INCLUDING drawing comics regularly and writing books! How does he manage it all? Come join us as he shares his insights and tips on how he goes about practically being "SuperCreatorman"!
In addition to our speakers, you guys will be entertained by the very hensemm Narmi!
Woot woot! #sitiismelting
So, if you're looking to level up your knowledge & know how on creating amazing content or if you are just like me and want to meet Narmi, then come join us at PopCon Episode 3!!
Date : Thursday, 15th March 2018
Time : 7:00pm (Registration)
Event : 8:00pm – 10:00pm
Venue : The Space, Mindspace, G01A, Oasis Village, Oasis Square, Oasis Ara Damansara, 47301 PJ, Selangor.
Price : FREE but seats are limited so do hurry! Book your seats by registering here!
Notes:
1. Getting here can be quite tricky so please do watch this video on how to get here : http://bit.ly/2FkQLUl
2. Each person can only register one ticket at a time. But you can register again for another ticket using your same account once you close the window. We are doing this as we are building our database so we can serve everyone better!
Who's ready for an awesome night??!! We are! See you on the 15th!
XOXO,
The POPCON team
P/S: Should you need any help or have any questions, please email us at hello@popcon.io or call whatsapp Siti +6012-200 7875
About our Speakers & Performers…
Learn more about our speakers here… http://bit.ly/2F1zS18
About PopCon
PopCon – Leveling up local stuff for the world through online video!
PopCon is a monthly gathering for people who love online video content, creators, influencers, marketeers and many others who come together to learn, grow and become big together-gether in this massive world of online media! Every month, we hold free talks by successful creators or people from the industry. So if you'd like to learn or hack your growth in online video, come join us or follow us!
For more info on PopCon, go to http://popcon.io/
Come join the PopCommUNITY @ FB : Popconfest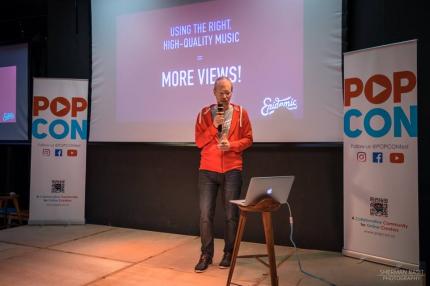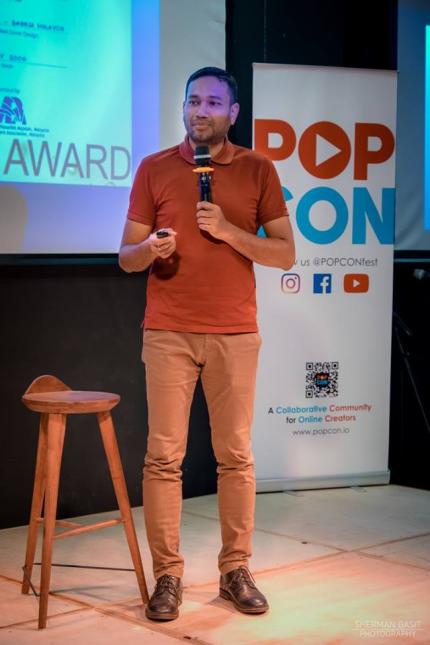 Read more
Thu

Mar 15, 2018
7:00 PM
-
11:00 PM
MYT
Add to Calendar
Venue

The Space, Mindspace, Oasis Village, Ara Damansara
Tickets
Venue Address

The Space @ MindSpace, G01A, Oasis Village, Oasis Square, Oasis Ara Damansara,

Malaysia
Organizer