Share this URL: http://ptix.at/vTS2K0
Event is FINISHED
Accelerate & Speed Learning Programme
If you keep complaining about:
- Having poor memory, that's why you keep forgetting names, things, and speech
- Have no time to read all the books that you have bought
- Having a hard time in recording down all the information in meetings or classes
- Wanting to learn new things and skills but don't know how to start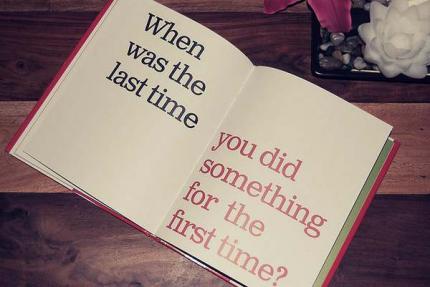 - Procrastinating your New Year resolutions and goals (Yes, I am still talking about it and one month is over!)
Then, you need to learn "how to learn"!
You're using ineffective ways to learn, that's why you have all these problems.
By learning "how to learn", you can NOW develop the skill to enrich themselves in either business or in their workplace.
How is this practical in the real world?
Imagine if you can:
- Remember facts and figures (especially if your industry keeps updating their information)
- Finally finishing all the books you got back at home
- Be able to unlock great ideas or solve critical problems because you can see the big picture easily
- Create a great first impression at a networking event by remembering all the names
Turbo Charge Learning "Adult Transformation" Programme
We're conducting a 3-hour programme on 25th March 2018 (Sunday) morning, 9am - 12pm in Aman Suria.
Seats are limited as we focus on personalising each session to the participant, so do contact us to register.
Successful people learn all the time. You have no excuse not to learn!
I like to end with a quote from Jim Rohn:
"Learning is the beginning of wealth. Learning is the beginning of health. Learning is the beginning of spirituality. Searching and learning are where the miracle process all begins."
What did others say about this programme?
"Being in the Branding industry, it's important to be sharp and detailed. This requires me to invest time in recharged and meeting with my clients. After attending the Turbo Charge Learning programme, I am able to capture those important facts faster, and that helps me save time and be even more productive.
If you value your time and want to get more for it, Turbo Charge Learning ADULT programme is for you."
-Shareena from Millenium Associates Sdn Bhd-
"Balancing 4 to 6 projects at one time can be a nightmare. Digesting, writing & presenting materials takes too much time. The time that I don't have to spare. That was a big challenge for me in my professional life, affecting my personal life too. That all change when I learn Speed Reading skills from Turbo Charge Learning. I'm now able to complete my task at record speed (it's super easy when you know how)"
-Marlisa from Millenium Associates Sdn Bhd-
" It isn't enough to learn a skill if it is not paired with reason and understanding. That is what I found most impressive and engaging about the Turbocharged learning approach. By combining the understanding of learning styles, working methods, and personalized teaching, the truth is, the value FAR outweighs the skills learned. In just a short time, I have connected with a new aspect of my inner genius in a fun and relevant environment.
If you want to learn how to learn, and you want to maximise what you remember, its time to get Turbocharged! Sign up."

-Jean Paul Valdes from The Valdes Group Lead Trainer-
Trainer's Profile
Webster Ku - Lead Trainer & Head Coach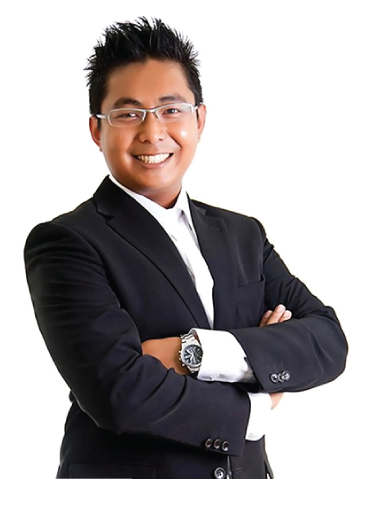 • Has over 10 years of training and coaching experience.
• Certified HRDF Trainer & Coach for both adults and students.
• Master Practitioner in NS-NLP, Body Language Expert.
• Nominated as one of AYA (Asia Youth Ambassador's) Malaysia Most Outstanding Youth 2009 & the winner for the Malaysian Start-Up Cup (2013).
• Author of "Be Lazy & Still Score A's" book and "Turbo Charge Learning JumpStart" DVD
Webster is the Founder of LH Learning group. He has coached and empowered over 20,000 students (and counting) in areas of motivation, studying and communication skills. He has conducted workshops and seminars in various countries including Singapore, Malaysia and Indonesia. His optimistic attitude and mindset, as well as his excellent communication skills, have enabled him to build instant rapport and motivate participants to give their best in life. Webster specialises in creating an effective and desirable study environment not just for students but for teachers and parents as well. Webster aspires to share the truth that each individual possesses the potential to succeed in life by acquiring the right mindset and taking action with the proper strategies.
read more
Sun

Mar 25, 2018
9:00 AM
-
12:00 PM
MYT
Add to Calendar
Venue

ProMizzion Aman Suria
Tickets

Standard

SOLD OUT

RM300.00
Venue Address

No.1 Jalan PJU 1/43, Aman Suria, 47301 Petaling Jaya

Malaysia
Organizer
Want to find more groups and events like this?