Share this URL: http://ptix.at/ODoZfs
Become a great lover!★Understanding women and intimacy for beginners (for men)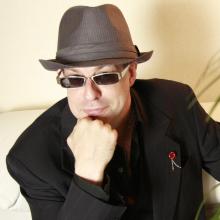 ----------------日本語は下部に記載し
ています----------------
The goal of this seminar is to help you, as men, become better lovers by understanding women and help create better sex and intimacy in a relationship. This seminar will focus much more on the mental aspects of love, intimacy and sex. This is not a detailed explanation of what body parts to touch.
Sadly, in modern society, few places teach men how to be good lovers. In particular, Japan has one of the highest rates of sexlessness in the advanced world. Much of reason for this problem is because men were never properly taught on how to be a good lover. Some of this is also due to the fact that many men learn about sex from porn (AV) which, while fun to watch, do
es not really do a good job of teaching what women want.

This seminar goes deep into understanding what women want both mentally and physically. How women view, love, intimacy and sex are often different from how a man views it. Sometimes women`s desires are shocking to men. Without judgment or hesitation, this presentation discuss the reality of women and how to have a better relationship with them.


Basic Outline of the contents

1. Goal of the seminar
2. Some important points – quotes about love from famous people
3. What is sex? What is being a good lover? Men and women are different
4. Proof women will never change in what they want.
5. Porn is not a good teacher
6. Using women`s fantasies to become a better lover – become her romantic hero!
7. A simple mathematical formula to explain women`s sexual pleasure
8. Understanding what a woman wants/needs from a man
9. 3 things she need from you to explore her sexuality
10. A deeper look at what women like
11. What women need
12. No judgment
13. Bed talk – Intimacy and Great Sex
14. Male sexual leadership in the bedroom
15. Physically, what is the keystone to great sex?
16. So what is good foreplay?
17. More tips for great sex

Event Details
◆Date and time
Dec. 22th (Fri): 7:00pm - 8:30pm

◆Venue
ENT Co., Ltd
〒162-0061
Ichigaya KK tower 4F, 45 Ichigaya-yanagichō Shinjuku-ku, Tokyo, Japan

◆ Participation Fee
Private lesson regular price 9,000 yen(90min) ⇒ 3,000 yen (limited time, limited to the official website application)

◆Maximum number of participants
4 people

◆ Reservation
ENT Co., Ltd - Rent-Meee Division
03-6265-3723


https://www.rent-meee.com/

events
info@rent-meee.com

Please use the form on the right to fill out your name, phone number, number of participants, please contact us at (e-mail address of info@rent-meee.com).
(Reservation by e-mail or official website qualifies for discounts.)

*Private lessons available. For information see their Rental page.

------------------------



このセミナーの目標は、女性の理解を深め、よりよい恋人

となり、より親密な関係を築くことを学ぶことです。愛、

親密さ、性別の精神的側面に焦点を当てます。※性行為に

ついての実践的なレッスンではありません。



残念ながら現代社会では、男性に"よい恋人になる"方法

を教えている場所はほとんどありません。日本は先進国で

最も高い性犯罪率を誇っています。この問題の原因の多く

は、男性が"よい恋人になる"方法について正しく教わっ

たことがないためです。これはまた、多くの男性がポルノ

(AV)からセックスについて学んでいるという事実のた

め、女性が本当に望むものを知らず、一方的な行為となっ

てしまうことに繋がっています。



このセミナーでは精神的にも肉体的にも女性が何を求めて

いるのかを深く理解していきます。女性の見方、愛情、親

密さ、性別は、男性の見方とは異なることがしばしばあり

ます。時には女性の欲望が、男性に衝撃を与えることもあ

ります。このレッスンでは偏見から抜け出し、女性の現実

と、女性とのより良い関係をどのように構築するのかにつ

いて議論します。


Basic Outline of the contents

1. セミナーの目的
2. いくつかの重要な点 - 著名人の愛に関する言葉の引用
3. セックスとは何か?良い恋人とは何か?男性と女性は違う
4. 望み通りに女性は変わることはない、その証拠
5. ポルノは、よい先生ではない
6. 女性の抱くファンタジーを理解し、より良い恋人になる - 彼女のロマンチックなヒーローに!
7. 女性の性的な喜びを簡単な法則で理解する
8. 女性が男性に望むこと、必要としていることを理解する


9. 彼女のセクシュアリティを探求するために必要な3つのこ

と
10. 女性が好きなことに対する洞察
11. 女性が必要とするもの
12. NOジャッチメント
13. ベッドトーク - 親密さと性行為
14. 寝室における男性の性的リーダーシップについて
15. 肉体的な性行為のキーストーンについて
16. 前戯について
17. 素晴らしい性行為のためのヒント

開催概要
◆開催日時
12月22日(月)19:00~20:30

◆開催場所
ENT株式会社(エント)
〒162-0061東京都新宿区市谷柳町45 市谷KKタワー4F


https://goo.gl/maps/

QitRek3hNoE2

◆参加費


プライベートレッスン通常料金9,000円(90分)⇒

グループレッスン3,000円(期間限定・公式サイトお

申し込みの方限定)

◆各回定員
4名

◆ご予約
ENT株式会社(エント) Rent-Meee事業部
03-6265-3723
info@rent-meee.com


こちらのページよりお申し込みをいただくか、お名前・電

話番号・参加人数をご記載の上、こちら(info@re

nt-meee.com)のメールアドレスまでご連絡下

さい。(メールでのご予約も割引対象です)



※講師は日本語も話せますので、英語初心者でも安心して

ご参加いただけます。


※プライベートレッスンをご希望の方は、レンタルページ

よりご予約下さい。
read more
Fri

Mar 16, 2018
7:00 PM
-
8:30 PM
JST
Add to Calendar
Venue

ENT Office
Tickets
Combini / ATM payment will be closed at the end of Mar 15, 2018.
Venue Address

市谷柳町45 市谷KKタワー4F, Shinjuku 162-0061

Japan