Share this URL: http://ptix.at/9mM9eo
Event is FINISHED
PitchIn Investor Pre-live Q&A: Superceed Emotion AI for Contact Centers and beyond
PRE-LIVE Q&A EVENT FOR INVESTORS


Missed our previous events? Need to understand our business model better? Need to know more about our financial upside and the potential appreciation of our share price? Need to know how to register as a pitchIN investor? Need a pitchIN representative to explain the investment steps to you?

We are going on pre-live mode soon on 12th Feb 2018. This means investors would be able to view our offer details on pitchIN platform. Investors can also start depositing investments into our trust account.
Below are the reproduction of our previous preview content for investors to understand our solutions and background. We could run through with you on the details during this informal session.


PREVIEW CONTENT


Have you ever been a customer that
received a customer survey that you didn't bother responding?

sent a complaint email that received no response?

had your request rejected without empathy?

grew frustrated about calling customer service?
wondered why the customer experience has always been unpleasant?
Have you ever run a business that wondered
if customers were all happy about your products or services?

if there were angry customers, and why?

what customers liked and disliked about your products or services?

if your staff were telling the truth about how the customer felt?

why some customers never return?
Discover what Emotion AI could do to save the entire customer experience. Through a "AI+Human" approach, Emotion AI understands and tracks each customer's emotional journey during interactions with any company or brand. Emotion AI takes the guesswork out of the customer care equation. Emotion AI reveals the critical moments that make or break a customer relationship.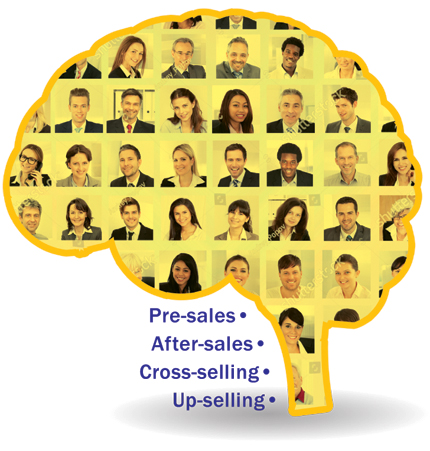 Imagine the world's greatest brands and enterprises using Emotion AI to WOW and build lasting customer relationships. Imagine each small and medium sized businesses having the same ability to level the playing field. Imagine the huge global market potential of Emotion AI to penetrate any type of business that interacts with customers.


Emotion AI is Superceed's most innovative and exciting technology. It is a unified AI platform that combines facial intelligence, voice intelligence, language language understanding and deep learning. Superceed Emotion AI addresses the 4 critical areas of a contact center i.e. Quality Monitoring, Talent Acquisition, Talent Development and Workforce Planning.


Superceed's vision is grounded in the basic belief that every business is an INTERACTION CENTER, and that every interaction is an EMOTIONAL interaction. Thus Superceed's original vision was to democratize MULTI-CHANNEL INTERACTIONS through cloud-based contact centers applications. Superceed completes the interaction process by empowering insights into the EMOTIONAL JOURNEY of the customer, using this knowledge to empower clients to resolve a customer's emotional struggle, saving lost business and elevating a brand's image.
Superceed is rapidly becoming the world's most influential contact center solutions and services provider. Superceed's evolution revolves around the customer:
Phase 1: Customer Interaction (Cloud Contact Center), targeting the USD10 billion Contact Center Applications market

Phase 2: Globalization of Customers (Contact Center Marketplace and Aggregator Platform), targeting USD100 billion global contact center services market

Phase 3: Customer Experience (Emotion AI for Contact Centers and beyond), targeting the USD70 billion AI analytics market
During its initial phase 1 implementation, Superceed has built a RM1.2 million Virtual Contact Center facility to serve enterprises and SMEs. To date, Superceed has served telcos, banks, F&B franchises, government agencies and ICT companies.

In phase 2 of its expansion, Superceed invested RM1 million from its bottomline to create the world's first and largest Contact Center Marketplace and Aggregator. Dubbed the "Alibaba and Uber of Contact Centers", Superceed Universe aims to aggregate the world's contact centers into a common platform, forming an ecosystem of multi-lingual, multi-set and multi-cultural workforce to deliver contact center services over the internet cloud. Customers enjoy the convenience of engaging contact center services on-demand.
In the current phase 3 of Superceed's expansion plan, Emotion AI is the bet of the day. Superceed has setup its R&D and Center of Excellence in Technology Park Malaysia, with a view to attract the best international talents, and to produce world-class solutions.
To supercharge its vision of unleashing the most innovative technology i.e. Emotion AI into contact centre applications, Superceed has been raising another round of grant and technology loan. Superceed has received an initial approval for a technology loan (due diligence pending) and is in the final stages of securing government grants worth up to RM9.2 million. As grant matching amount, Superceed seeks to raise RM2 million from the PitchIn platform of investors. As a cashout strategy for investors, Superceed targets an IPO on the ACE Market or Hong Kong's Main Board within 2-3 years.

Superceed is in the process of filing patents for its technologies in Malaysia, Japan and USA.
read more
Fri

Feb 2, 2018
2:30 PM
-
4:00 PM
MYT
Add to Calendar
Venue

WORQ, Glo Damansara
Tickets
Venue Address

WORQ, Glo Damansara

Malaysia
Want to find more groups and events like this?