Share this URL: http://ptix.at/5r576O
Event is FINISHED
Good Evening English / 英語を使って交流しましょう #16
英語を使って交流しましょう
English Conversation/Chat@fabbit Otemachi
fabbit大手町 英会話
Hello everyone!
みなさんこんにちは
For those interested in practicing their English, we are hosting an English conversation event at our co-working space in Otemachi. This event is for those who want to improve their English speaking ability. We are looking for beginners or lower-intermediate level English speakers.
コーワキングスペースfabbit大手町で英会話のコミュニティを作ります。英語力をスキルアップしたい!と思う方にぴったりのイベントです。英語勉強の初心者、大歓迎です!
The event is free and will be held from 18:30 until 19:00. We will also provide free drinks for our participants.
イベントは18時30分から19時までの予定です。初めて参加の方は無料です。ドリンクコーナーをご用意しています。お茶、お水、コーヒーなどお飲みいただけます。
If you are interested, we look forward to meeting you at the event!
是非英語を使って楽しく交流しましょう。お待ちしております!
参加費は初回無料です。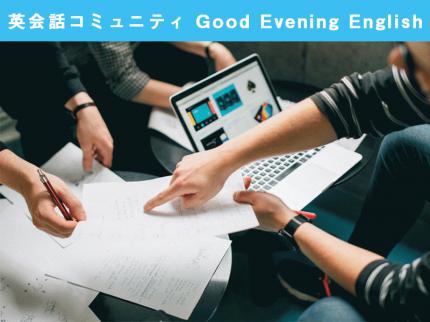 read more
Tue

Feb 13, 2018
6:30 PM
-
7:00 PM
JST
Add to Calendar
Venue

fabbit 大手町
Tickets
Venue Address

東京都千代田区大手町 2-6-1 朝日生命大手町ビル3F

Japan