Share this URL: http://ptix.at/cavkIp
Event is FINISHED
Superceed SME Demo Day: Emotion AI and Cloud Contact Center
SNEAK PREVIEW OF OUR EXCLUSIVE EVENT FOR SMEs

Have you ever been a customer that
received a customer survey that you didn't bother responding?

sent a complaint email that received no response?

had your request rejected without empathy?

grew frustrated about calling customer service?
wonder why the customer experience has always been unpleasant?
Have you ever run a business that wonders
if customers are all happy about your products or services?

if there are angry customers, and why?

what customers like and dislike about your products or services?

if your staff is telling the truth about how the customer feels?

why some customers never return?
Discover what Emotion AI could do to save the entire customer experience. Through a "AI+Human" approach, Emotion AI understands and tracks each customer's emotional journey during interactions with any company or brand. Emotion AI takes the guesswork out of the customer care equation. Emotion AI reveals the critical moments that make or break a customer relationship.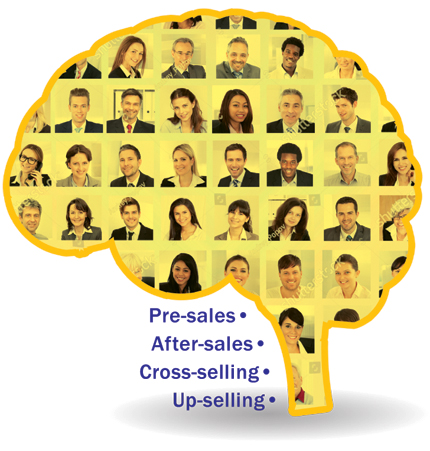 Imagine the world's greatest brands and enterprises using Emotion AI to WOW and build lasting customer relationships. Imagine each small and medium sized businesses having the same ability to level the playing field. Imagine the huge global market potential of Emotion AI to penetrate any type of business that interacts with customers.


Emotion AI is Superceed's most innovative and exciting technology. It is a unified AI platform that combines facial intelligence, voice intelligence, language language understanding and deep learning. Superceed Emotion AI addresses the 4 critical areas of a contact center i.e. Quality Monitoring, Talent Acquisition, Talent Development and Workforce Planning.


Superceed's vision is grounded in the basic belief that every business is an INTERACTION CENTER, and that every interaction is an EMOTIONAL interaction. Thus Superceed's original vision was to democratize MULTI-CHANNEL INTERACTIONS through cloud-based contact centers applications. Superceed completes the interaction process by empowering insights into the EMOTIONAL JOURNEY of the customer, using this knowledge to empower clients to resolve a customer's emotional struggle, saving lost business and elevating a brand's image.
Superceed is rapidly becoming the world's most influential contact center solutions and services provider. Superceed's evolution revolves around the customer:
Phase 1: Customer Interaction (Cloud Contact Center), targeting the USD10 billion Contact Center Applications market

Phase 2: Globalization of Customers (Contact Center Marketplace and Aggregator Platform), targeting USD100 billion global contact center services market

Phase 3: Customer Experience (Emotion AI for Contact Centers and beyond), targeting the USD70 billion AI analytics market
During its initial phase 1 implementation, Superceed has built a RM1.2 million Virtual Contact Center facility to serve enterprises and SMEs. To date, Superceed has served telcos, banks, F&B franchises, government agencies and ICT companies.

In phase 2 of its expansion, Superceed invested RM1 million from its bottomline to create the world's first and largest Contact Center Marketplace and Aggregator. Dubbed the "Alibaba and Uber of Contact Centers", Superceed Universe aims to aggregate the world's contact centers into a common platform, forming an ecosystem of multi-lingual, multi-set and multi-cultural workforce to deliver contact center services over the internet cloud. Customers enjoy the convenience of engaging contact center services on-demand.
In the current phase 3 of Superceed's expansion plan, Emotion AI is the bet of the day. Superceed has setup its R&D and Center of Excellence in Technology Park Malaysia, with a view to attract the best international talents, and to produce world-class solutions.
On the other hand, Superceed Cloud Contact Center applications are affordable, easy-to-use and intuitive. Superceed applications reflect a minimalist and clean design, hiding the complexities of managing a telephony system.

Superceed Cloud Contact Center combines Virtual PBX functionalities and Interactive Voice Response features to provide key press options and call distribution capabilities. SMEs are also empowered with a real-time Supervisory Panel that tracks the statuses of each agent or staff answering calls on behalf of the SME organization. There is also a cool softphone that allows inbound and outbound calls to be received and made.
To find out more, please visit http://www.superceed.com/cloud
read more
Mon

Jan 22, 2018
10:30 AM
-
12:30 PM
MYT
Add to Calendar
Venue

L2-I-3, Level 2, Enterprise 4, Technology Park Malaysia
Tickets
Venue Address

L2-I-3, Level 2, Enterprise 4, Technology Park Malaysia

Malaysia
Directions

Coming from Stadium Bukit Jalil, go into TPM entrance, take 2 o'clock. First building on the left is Enterprise 4, opposite up the hill is the parking lot. Any difficulties, please contact us at 03 2727 7777.
Want to find more groups and events like this?