Share this URL: http://ptix.co/2hcewXP
Event is FINISHED
Rome Expats FLIRT AFTER WORK Aperitivo (Testaccio)
Flirt after Work on Tuesday Night with Rome Expats, Diplomats, and locals. Fun professionals living and working in Rome.

Great for those looking to make new friends!!!
Don't be shy...be social!! We'll introduce you to newcomers. We connect people online and take them off line to connect in real life!! More about us here
✔ This event gives you great opportunity to network & socialize with fellow expats in a friendly and informal atmosphere.
➡ 19:30 to 21:00 - Italian & English Lessons for those that signed up
➡ 20:00 - MEET & GREET before we EAT
➡ 20:30 - Food & Friends HAPPY HOUR(S) start
Cost with full buffet €10 food & drink - 2nd drinks Beer/Wine €5 Cocktails menu price
If you are attending for the first time please introduce yourself some on the Rome Expats Team so that we can help you network and introduce you to others.
ITALIAN LESSONS
- 8 weeks €80.00 Sign up
here
SPEAKIAMO ENGLISH:
Puoi iscriverti da oggi ai nostri corsi con insegnanti madrelingua. la prima lezione di prova è gratuita.
Sito
CHECK OUT OUR EVENT PHOTOS HERE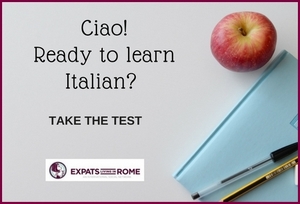 Secret dinner in Rome: Expats living in Rome is having a Secret Dinner Night. This event is for people that are single, international minds that love to meet new people and discover new places.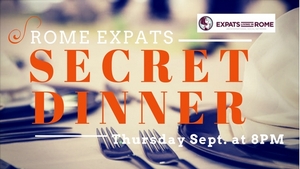 When: Thursday September 28th @8PM (LOCATION central)
That's all we can say, the rest is a secret. Attendees will receive and sms the same day for location. The location will be central. How do you get invited? That too is a secret but not hard to figure out.
Limited event max 20 people
HINT: Invites are not online (Not on the web in case you didn't understand not online). We are trying to get you off line and make human contact.
It's device free event. We hope to see you soon for more information!
Thank you
Expats living in Rome ( #romeExpats )
Subscribe to our NEWSLETTER so you are updated with what is going on in Rome for you!
read more
Tue

Sep 26, 2017
8:00 PM
-
11:00 PM
CEST
Add to Calendar
Venue

Rec23 Restaurant Emporio Club
Venue Address
Organizer