Share this URL: http://ptix.co/2rasOI3
Event is FINISHED
Website Traffic Generation Workshop
Having A Website But Not Enough Sales? Not Enough Traffic To Website?
Traffic generation is tricky. Especially if you don't really know how to generate traffic effectively.
One day you may get a hundred visitors and the next day, zero.
Plus, there are free and paid methods that work in combination which can bring you a flood of visitors to your web site.
The question is: which work better than the others and which are not worth the time or the investment?
For this reason alone, you need expert guidance. That's why we have put together a two hours digital marketing workshop to share with you traffic grabbing tricks.

Where To Find Traffic To Your Website?
To attract a targeted audience to your website, you need content that offers them value. And you need to make sure they find it. When your audience seeks answers to their questions and solutions to their problems through search engines like Google and social networks like LinkedIn, they should discover you. This discovery leads to website visits, which is the necessary precursor to online lead generation.
There are so many sources to generate traffic to website:

We would like to invite you to come over and find out how to:
Setting up website to attract traffic
Ranking your website on Google (SEO) to get free traffic flowing to the website
Social media marketing as a push marketing to reach out potential customer
Learning how to put up effective Google Ads, Facebook Ads
Email Marketing to maximise the sales conversion
And many more....
Many have joined This Workshop. See You Soon!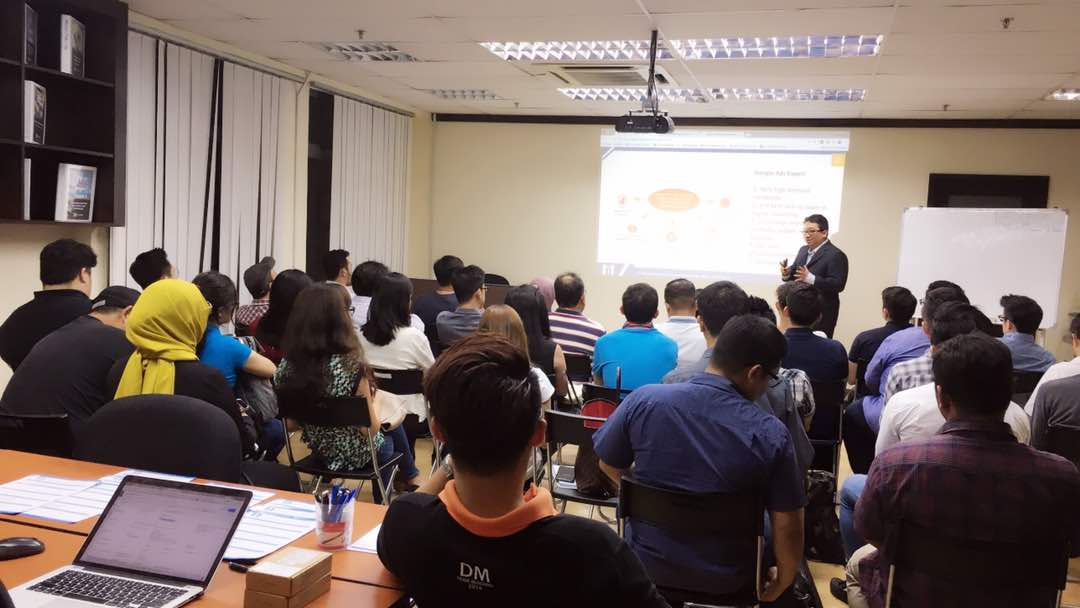 read more
Fri

May 26, 2017
9:30 AM
-
12:30 PM
MYT
Add to Calendar
Venue

Phileo Damansara 1, Phileo Damansara 1, No.9, Jalan
Tickets

Super Early Bird Bonus [FREE]

FULL

Early Bird Bonus [Only 8 Seats]

SOLD OUT

RM10.00

Standard Ticket

SOLD OUT

RM97.00
Venue Address

No E-701, Block E, Pusat Dagangan Phileo Damansara 1, No.9, Jalan 46350 Petaling Jaya, Selangor

Malaysia
Organizer