Share this URL: http://ptix.co/2nvGnR6
Event is FINISHED
Social Impact Assessment Workshop: How to Measure & Scale Your Success
20% Early Bird Discounts available till 6 April 2017 or
40% Group Discount applicable for sign ups with 2 or more pax.
How do you know if you are on the right track to social impact success? Get back on track with the right processes and tools before it is too late for you and your company!
Join us at this workshop where we will be covering the above, aligned with what major stakeholders in Singapore, e.g. government agencies, grantmakers, investors, etc. look for in social impact assessment.
The workshop will provide you with a clear step-by-step process to start capturing and tracking your social impact, while getting you ready for future evaluation with more sophisticated methodology to communicate with your intended stakeholders.
Who should join?
You want to know if you are actually making an impact in the works that you do
You want to leverage social impact assessment tools to improve the effectiveness of your works
You want to allocate your resources to the right activities to generate maximum impact
You want to communicate your impact effectively to your stakeholders
What will you learn?
Understand what is social impact assessment and its significance
Define relevant social impact indicators for your business/initiative
Formulate a clear plan to track and articulate your social impact
Specifically, based on the challenge you are tackling and your goals, we will work with you on creating / updating your Logic Model*, to identify the appropriate social impact outputs and outcomes that you should track. Subsequently, we will guide you on translating these outputs and outcomes into measurable metrics, and share with you the tools you could use to start tracking them.
*Logic Model: A visual way to show the linkages among the resources you have to operate your social impact business/intiative, the activities you plan and the changes or results you seek to achieve, i.e. the outputs and outcomes.
About the facilitators:
LARRY TCHIOU, FOUNDER & SOCIAL ENTERPRISE COACH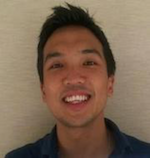 Larry Tchiou is the founder of UNFRAMED. A serial social entrepreneur, Larry started his career as a tech consultant in the NYC before moving to Asia where he co-founded an Ashoka-awarded global community, MakeSense. A social innovation and entrepreneurship practitioner, Larry has been involved in building ecosystems, advising and mentoring entrepreneurs for the past 6 years, in Europe, China & Singapore.
ADRIAN CHEW, PROGRAM MANAGER & SOCIAL IMPACT COACH
Adrian Chew is the Programme Manager at UNFRAMED. Passionate about social innovation and social impact, Adrian believes in providing the right support for social change makers to realize their full potential. In his spare time, Adrian devises skills-based volunteering programmes with Conjunct Consulting, for corporate professionals to contribute their expertise for a social cause.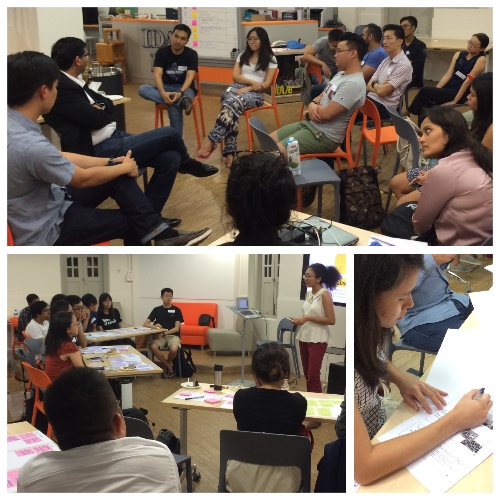 UNFRAMED reserves the right to revise the programme or change the facilitator should circumstances so warrant. In the event of any change in date or venue, or the cancellation of the event, the participants will be notified prior to the event.
By filling up this event, I hereby agree and consent that my personal data provided in this form may be collected, used, processed and disclosed by UNFRAMED for the purposes of processing my registration to the event, invitations to future events and online surveys; marketing and promotional activities on print and social media, in accordance with the Personal Data Protection Act 2012 and all subsidiary legislation related thereto.
read more
Thu

Apr 20, 2017
6:30 PM
-
9:30 PM
SGT
Add to Calendar
Venue

PIXEL Labs, National Design Centre #02-04
Tickets

Group Tickets (min 2 pax - $90 per pax)

SOLD OUT

$90.00

Early Bird

SOLD OUT

$120.00

General Admission

SOLD OUT

$150.00

UNFRAMED Community Member

SOLD OUT

$90.00
Venue Address

111 Middle Road

Singapore
Organizer
Want to find more groups and events like this?