Share this URL: http://ptix.at/Tusde9
Event is FINISHED
#5 Global Dialogue on Health Security
ヘルスセキュリティダイアログ Global Dialogue on Health Security
新型コロナウイルスなど多くの国が直面する課題、つまり医療の安全性と経済活動の持続性をうまく組み合わせ、経済、危機管理、医療環境、社会政策上の目的を効果的に統合した、包括的でかつ一貫した政策が求められています。政策議論の土台となる国内外の新型コロナに関する視点を提供し、及び議論の深化を進め、国際保健政策の革新的な方向性を模索し、内外の専門家・識者の国際的連携を促進するため、新型コロナウイルス感染症に関わる政策についてのプラットフォームとして、GHIPPではオンライン会議シリーズを企画運営します。英語開催となります。

Facing COVID-19 crisis, we are here to ensure healthy lives and promote well-being for all at all ages. It is important in particular to address healthcare resources and policies to prepare against health emergency crisis, through building resilient global community and knowledge-based resource hubs for health crisis management. GHIPP is strengthening global partnership by sharing knowledge and lessons learned and creating new regional community for health resilience. For this purpose, GHIPP will conduct a series of online speakers' sessions.

#5 Dialogue: January 26, 2021 17:00-18:00 JST
Topic: "COVID-19 and Beyond: Australian experience and effort to contain COVID-19"
オーストラリアでは、新型コロナ感染者の数が抑えられています。感染症の医師でありオーストラリア国立大学医学部で教鞭をとる氏によるオーストラリアの取り組みについてお話をお伺いします。
Speaker: Dr. Sanjaya Senanayake (Infectious Disease Physician in Canberra and an Associate Professor of Medicine at the Australian National University (ANU) Medical School)
Commentator: Dr. Kiyoshi Kurokawa (GHIPP)
Facilitator: Dr. Hiromi Murakami (GHIPP)
Tool: Zoom
Language: English
Fee: Free
Deadline: January 25, 2021 (or earlier if the capacity is filled)
More details http://www3.grips.ac.jp/~GHIPP/en/dialogue/



Speakers' bio:
Sanjaya Senanayake is an Infectious Disease Physician in Canberra and an Associate Professor of Medicine at the Australian National University (ANU) Medical School. He has an interest in epidemiology and infections of public health importance, and is a regulator commentator in the media on a range of public health issues including COVID-19. Dr Senanayake completed a Bachelor of Medical Science and Bachelor of Medicine and Surgery at the University of New South Wales, and Master of Applied Epidemiology from the ANU.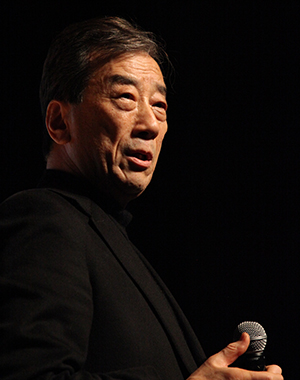 Kiyoshi Kuorkawa: Professor, Emeritus, National Graduate Institute for Policy Studies and the University or Tokyo
Hiromi Murakami: Visiting Scholar, National Graduate Institute for Policy Studies

If you have any questions, please contact GRIPS GHIPP Hiromi Murakami at hi-murakam (at) grips.ac.jp
Thank you for your interest, and we look forward to having you at our newly launched Glogal Dialogue on Health Security. ご質問や不明な点などありましたら、Global Health Innovation Policy Program 村上までご連絡くださいませ。
We use your information for this event series only.
Read more
Tue

Jan 26, 2021
5:00 PM
-
6:00 PM
JST
Add to Calendar
Venue

Online event
Tickets