Share this URL: http://ptix.co/1RTqYDW
Event is FINISHED
Kaleidoscope Virtual Reality Showcase - Tokyo
THE KALEIDOSCOPE WORLD TOUR
Produced in association with WIRED and Powered by Wevr Transport, the 2016 Kaleidoscope World Tour is a traveling showcase of the best in cinematic virtual reality & immersive experiences. Visiting 10 cities around the world, Kaleidoscope brings together innovators for an evening of virtual reality demos and discussions.
The Independent Spirit.
Kaleidoscope produces projects with independent artists who explore virtual reality as form of artistic expression, and we feel it's important to celebrate the results of that process as well. Our curated selection of immersive experiences is intended to start conversations about what distinguishes virtual reality from other mediums, and provide exposure for the creators.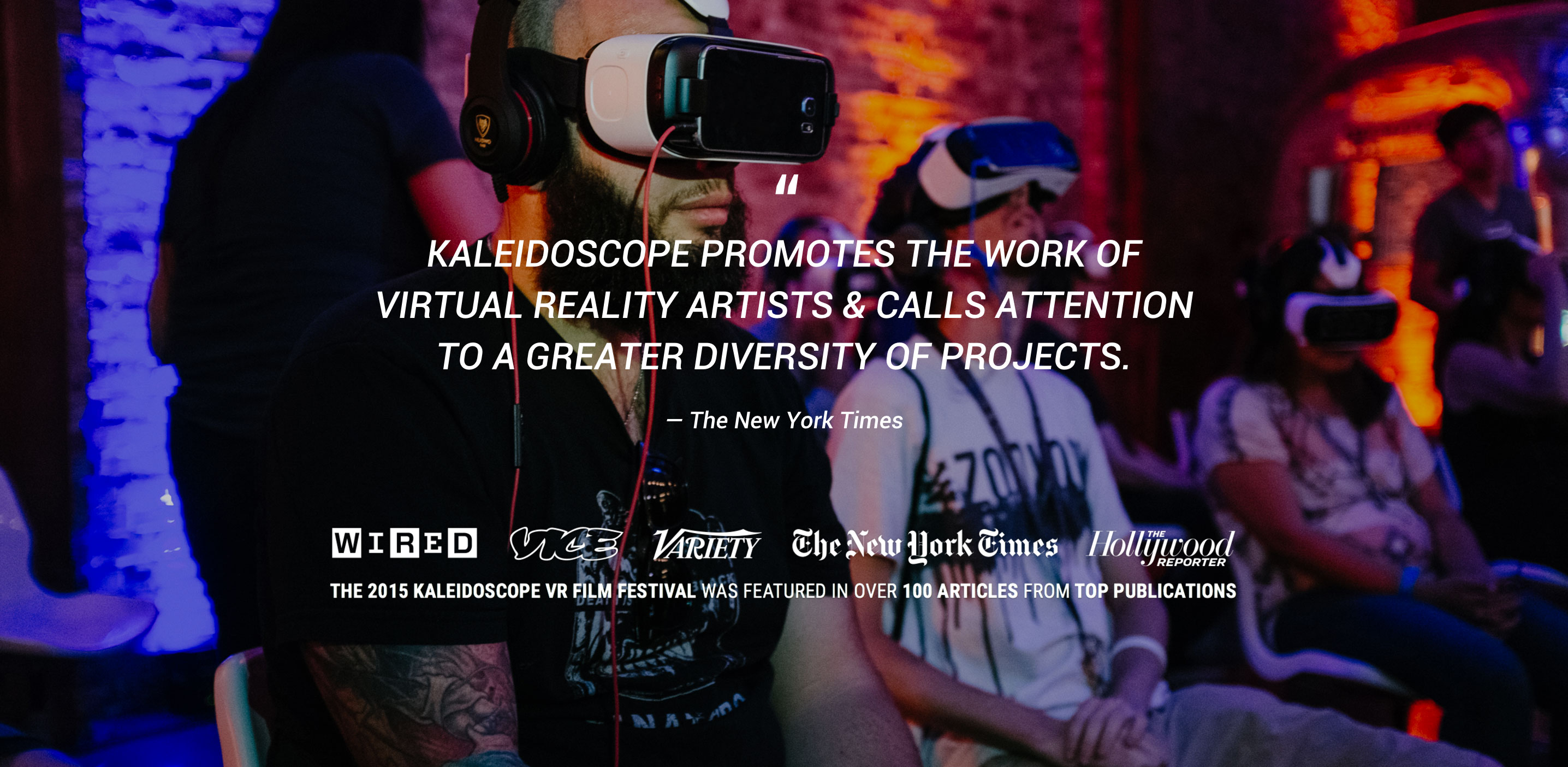 Kaleidoscope is a Global Virtual Reality Showcase.
Virtual Reality isn't simply a film or a game displayed in a headset--it's a new medium for audiovisual media that has its own language and form of expression. Kaleidoscope is traveling across 10 cities and 9 countries in 43 days to share virtual reality content developed by independent creators. Artists of every discipline and curious individuals from every culture are invited to attend our mind-altering showcase of some of the most unique experiences on the planet.
Join us in Tokyo, April 6th.
Come over to Star Rise Tower for a peek into this exciting new frontier. Let your curiosity guide you, and RSVP above.

Event Schedule
• 6:00pm to 7:00pm: The event is open only for VIP ticket holders.
• 7:00pm to 10:00pm: The event is open for general admission ticket holders.
• 8:30pm to 9:00pm: G-Technology invites a panel of VR Creators to discuss their work.
NOTE: For legal reasons no one under 13 will be admitted.
The Lineup...
The festival lineup includes a diverse selection of over 30 innovative and thought-provoking experiences, including a World Premiere from a master stop-motion animator, the World Premiere of a psychedelic dance party, and soulful narratives that could not be represented better by another medium. Please read more about these amazing artists below our sponsors.
OUR PARTNERS.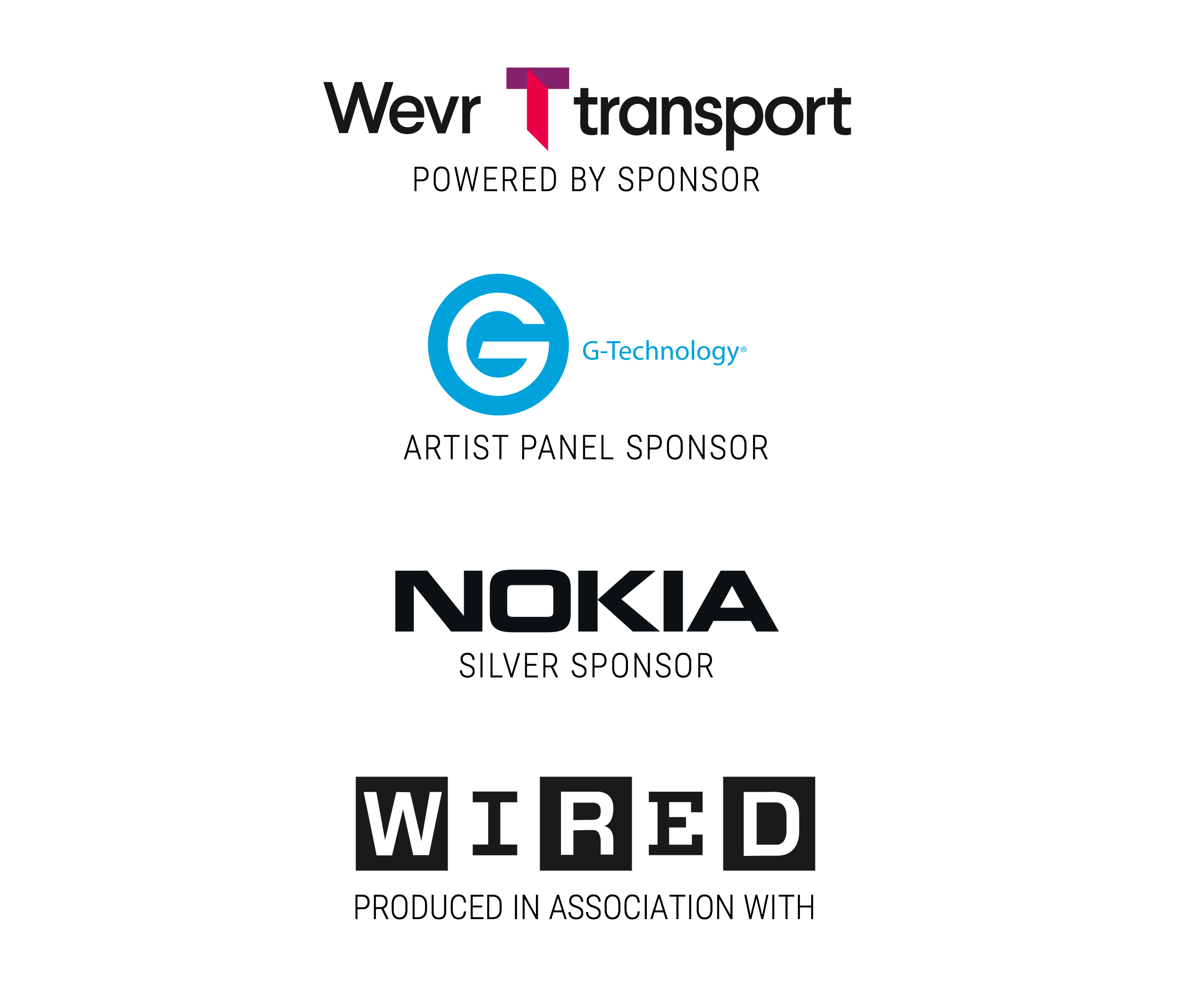 OUR SUPPORTERS.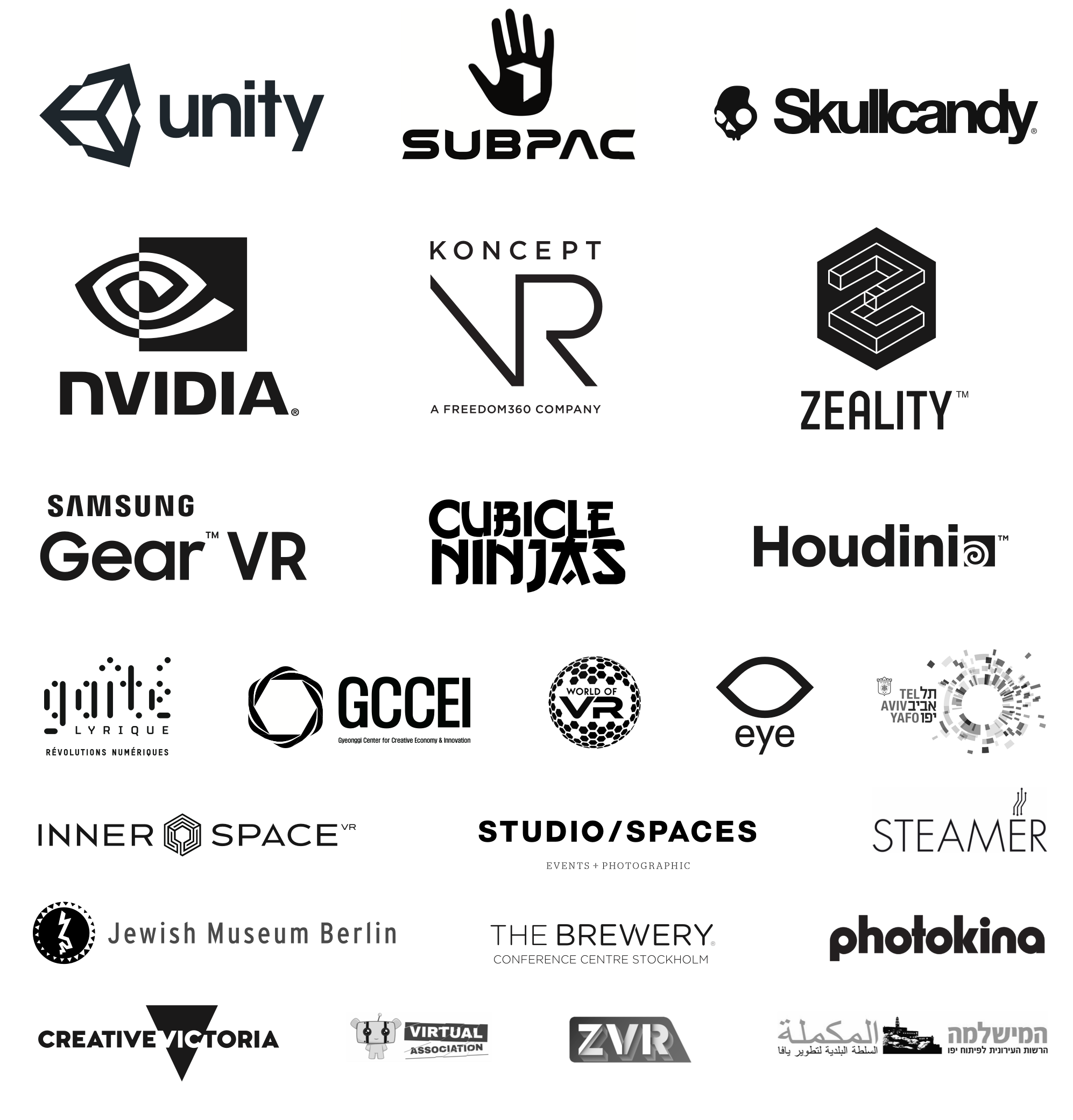 SHOWCASE COMPETITION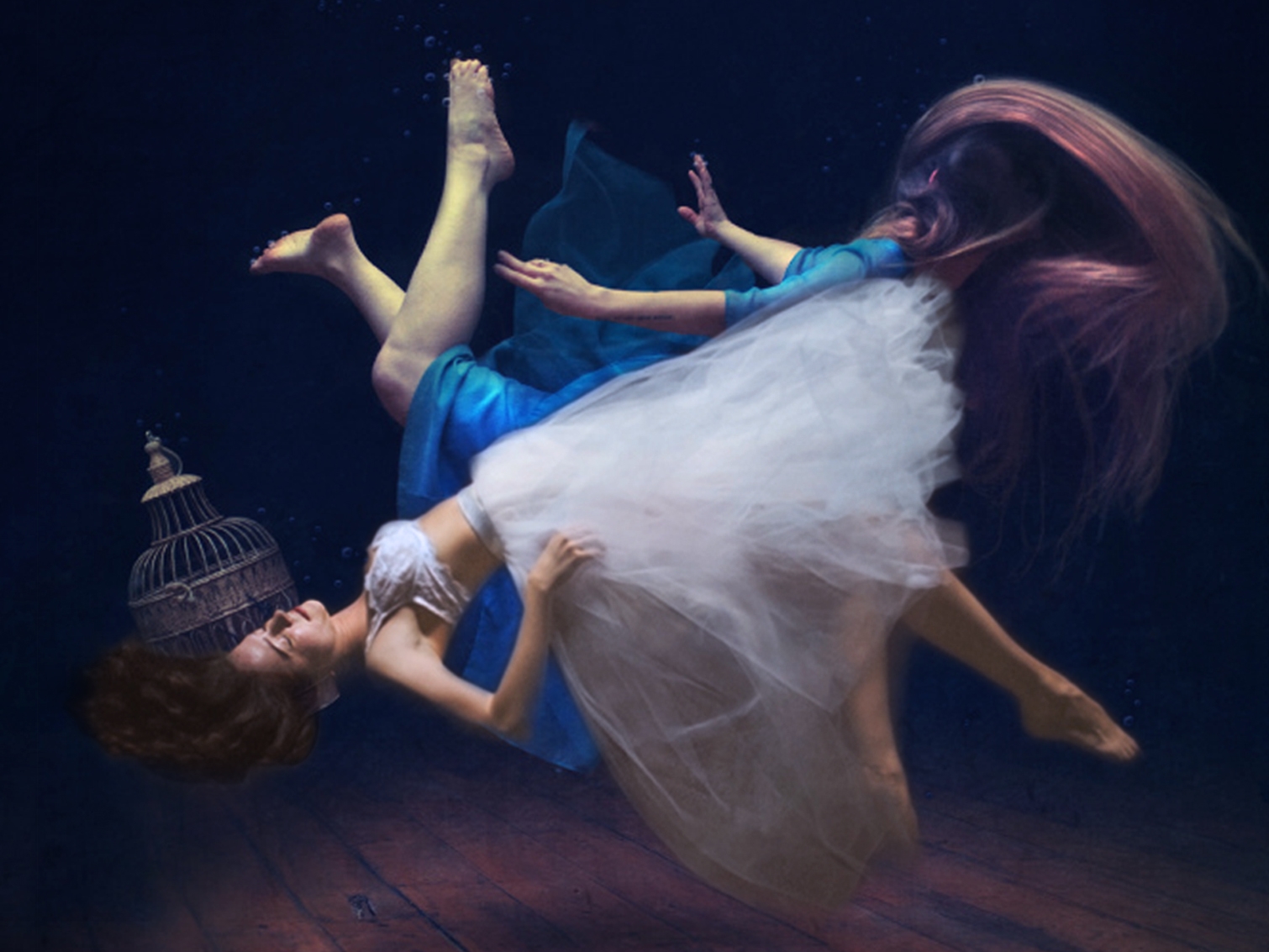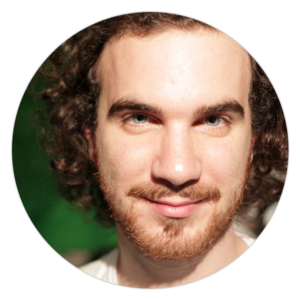 DIR. PIERRE FRIQUET
IN & FR | 9 Mins | 360 VR Video | World Premiere
Separated by continents two women express their love in the absence of each other through dance.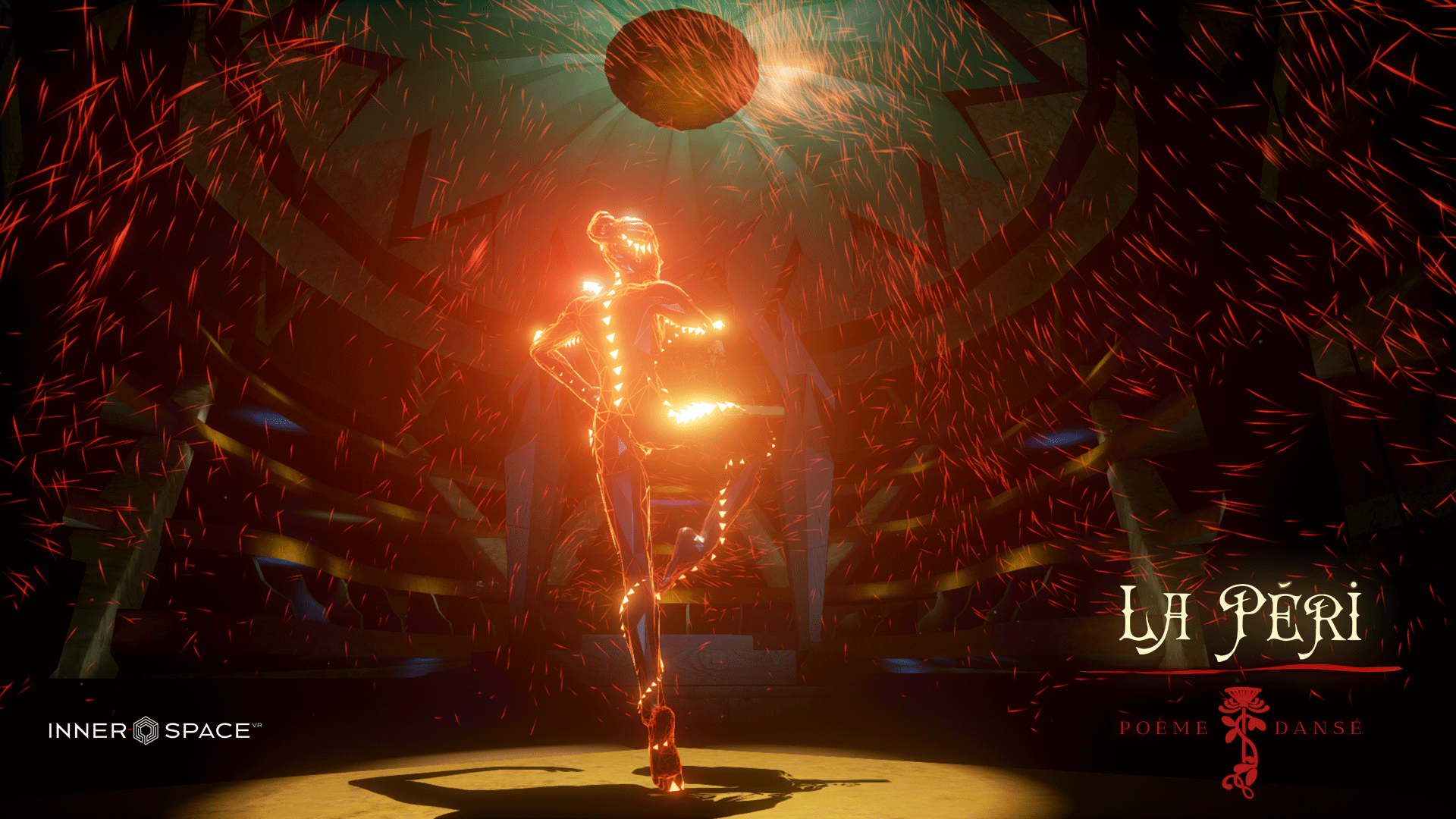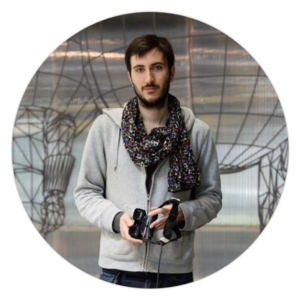 DIR. BALTHAZAR AUXIETRE
FR | 5 Min | Interactive Experience | World Premiere
Inspired by Walt Disney's Fantasia, La Péri is a visually stunning pas de deux between two dancers -- one played by you!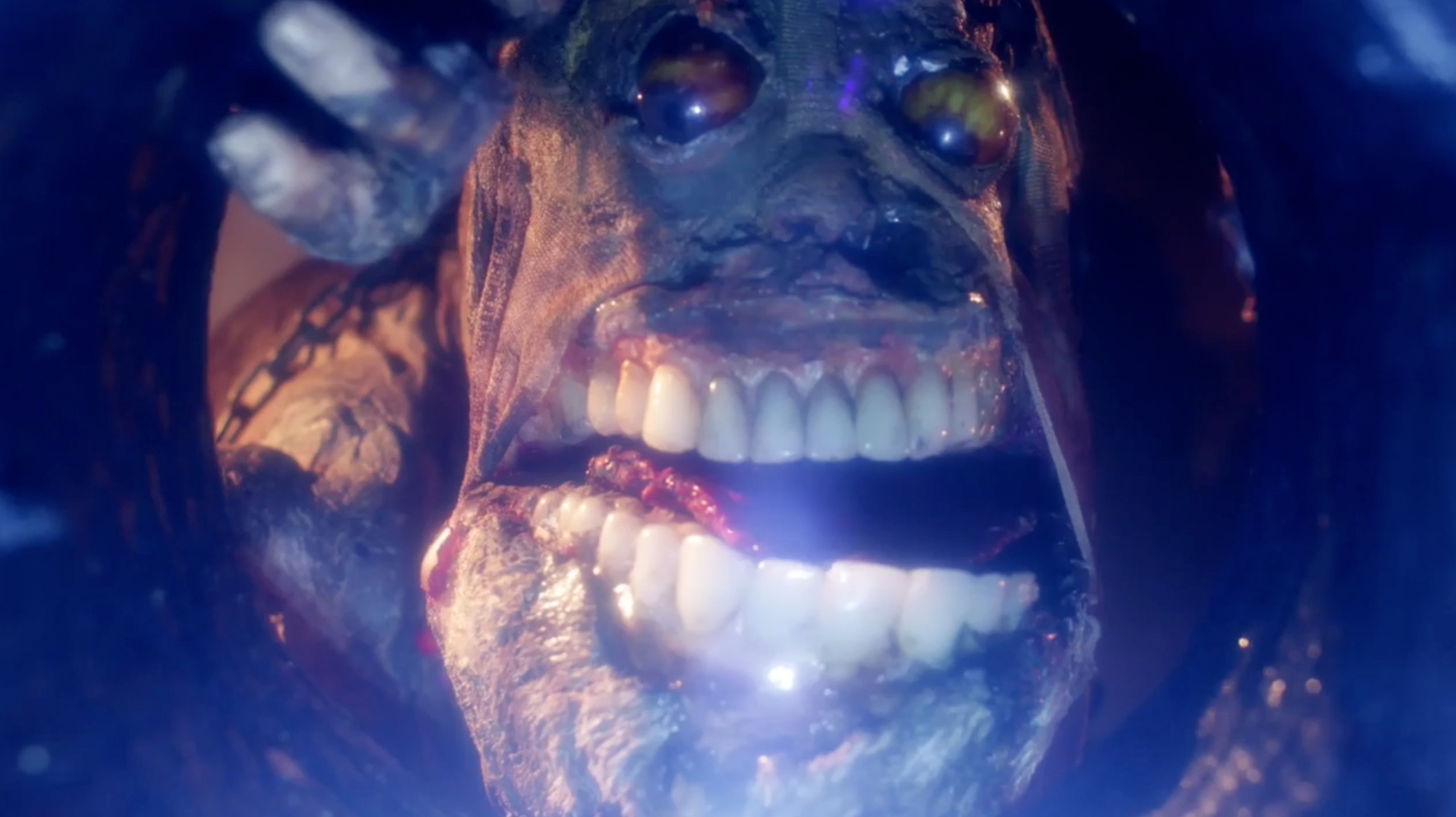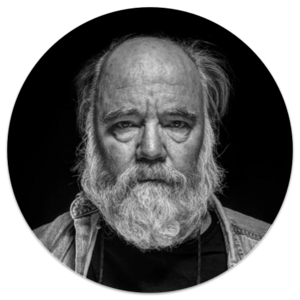 DIR. PHIL TIPPETT
US | 2 Mins | 360 VR Video | World Premiere
A stop-motion animation of delightfully grotesque characters, straight from the wonderfully twisted mind of Academy Award Winning director Phil Tippett.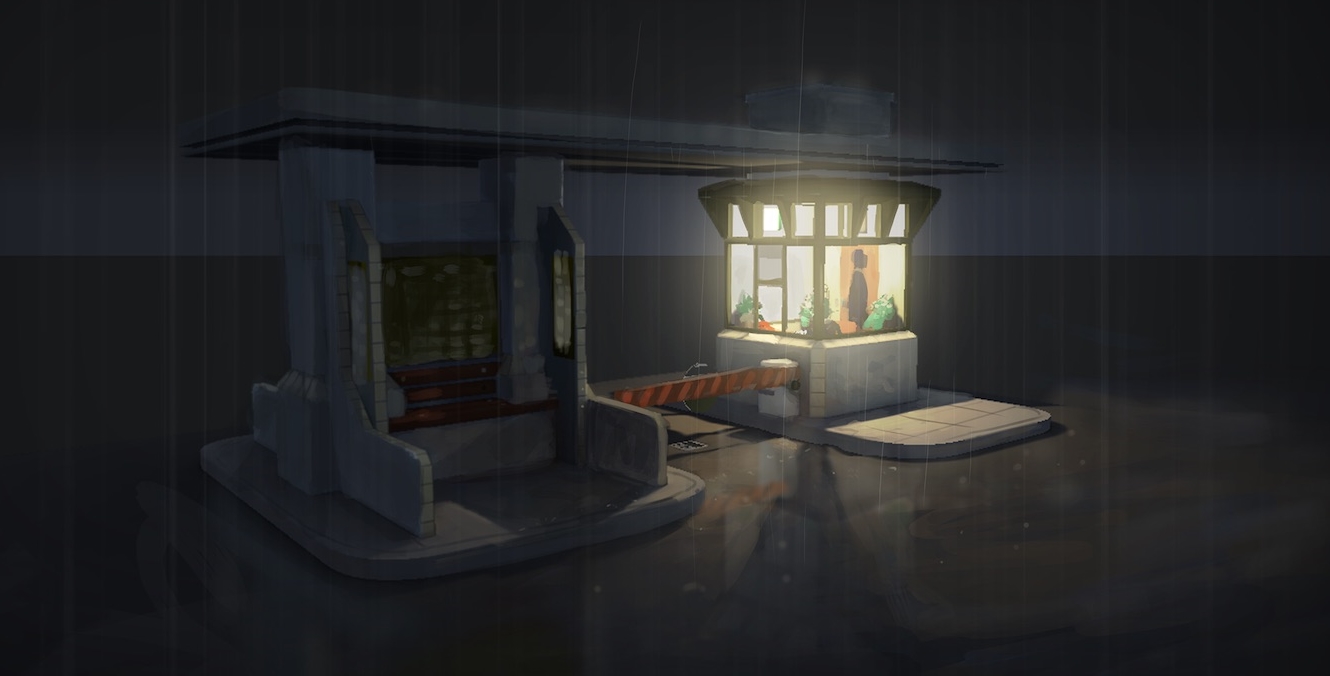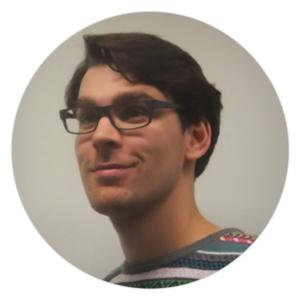 DIR. DANIËL ERNST
US | 4 Min | Interactive Experience | International Premiere
The Marchland is the third installment in Dutch artist Daniël Ernst's ongoing Diorama series. Spectres of cars only visible by drops of rain drive through the toll barrier. Are these apparitions, or has the viewer become a ghost?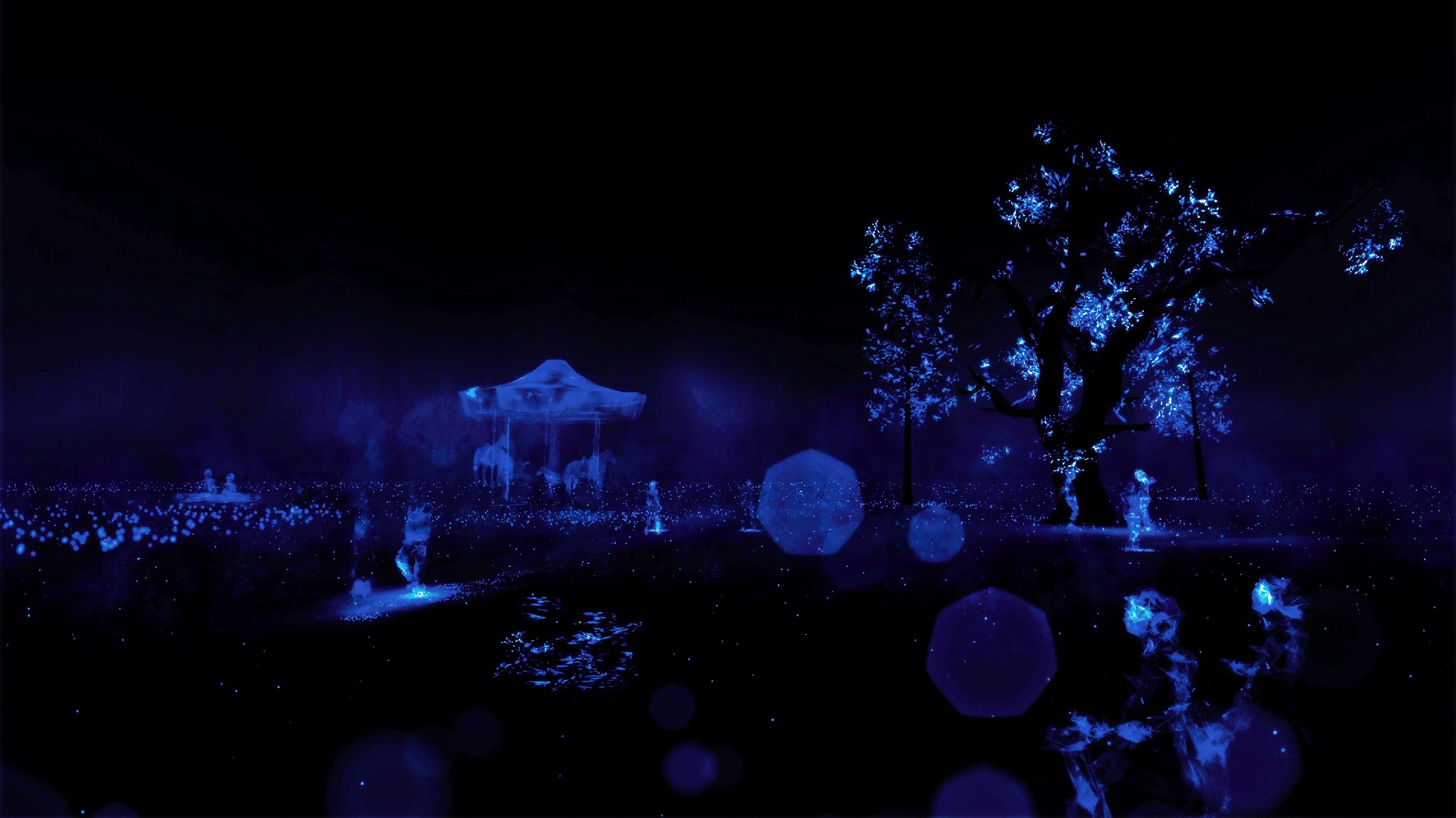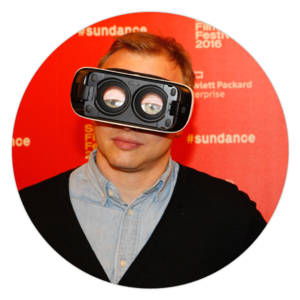 DIR. COLINART, BURTHE, MIDDLETON, & SPINNEY
FR & UK | 15 Mins | Interactive Experience | International Premiere
An interactive experience, which uses real time 3D, virtual reality, and binaural sound to explore the interior world of blindness.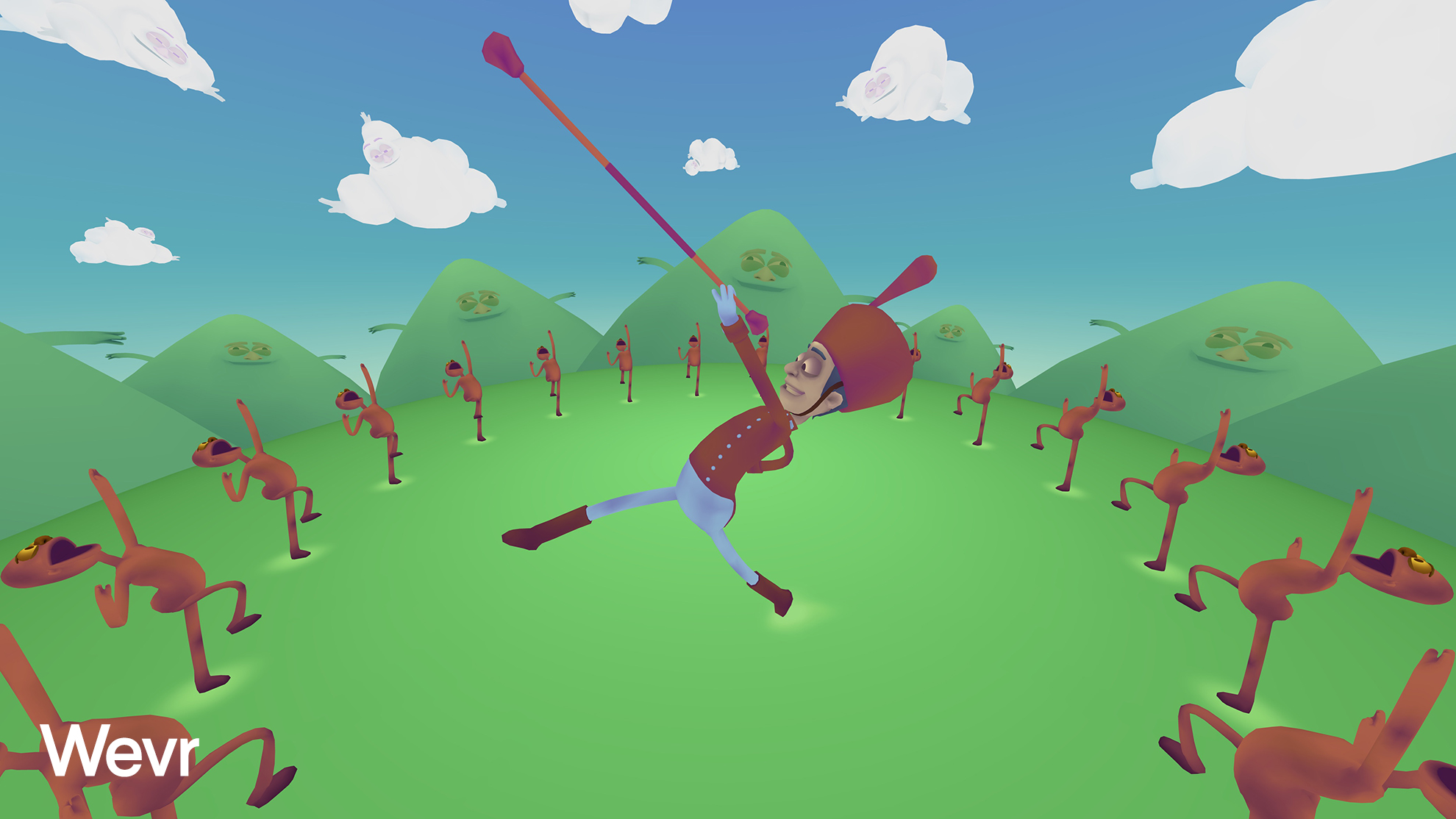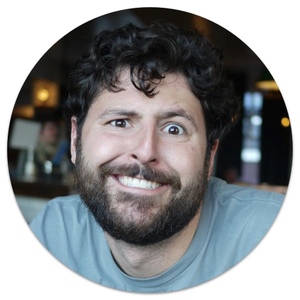 DIR. TYLER HURD
US | 4 Mins | Real-Time Animation | International Premiere
Lose yourself in a vibrant psychedelic dance party brimming with joyful insanity. Produced by Wevr.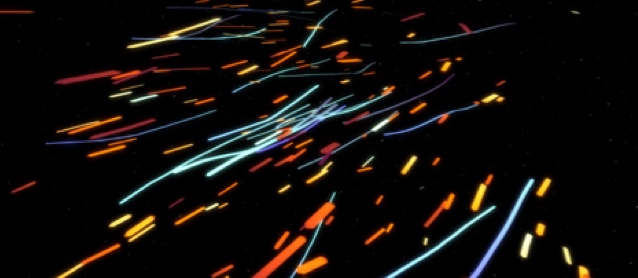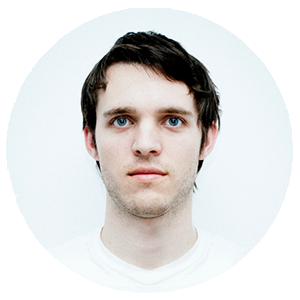 DIR. MIKE TUCKER
US | 3 Min | Real-Time Animation | International Premiere
Tana Pura is an audio-visual experience set to a musical composition by Jonny Greenwood.
OFFICIAL SELECTION
BLOCKED IN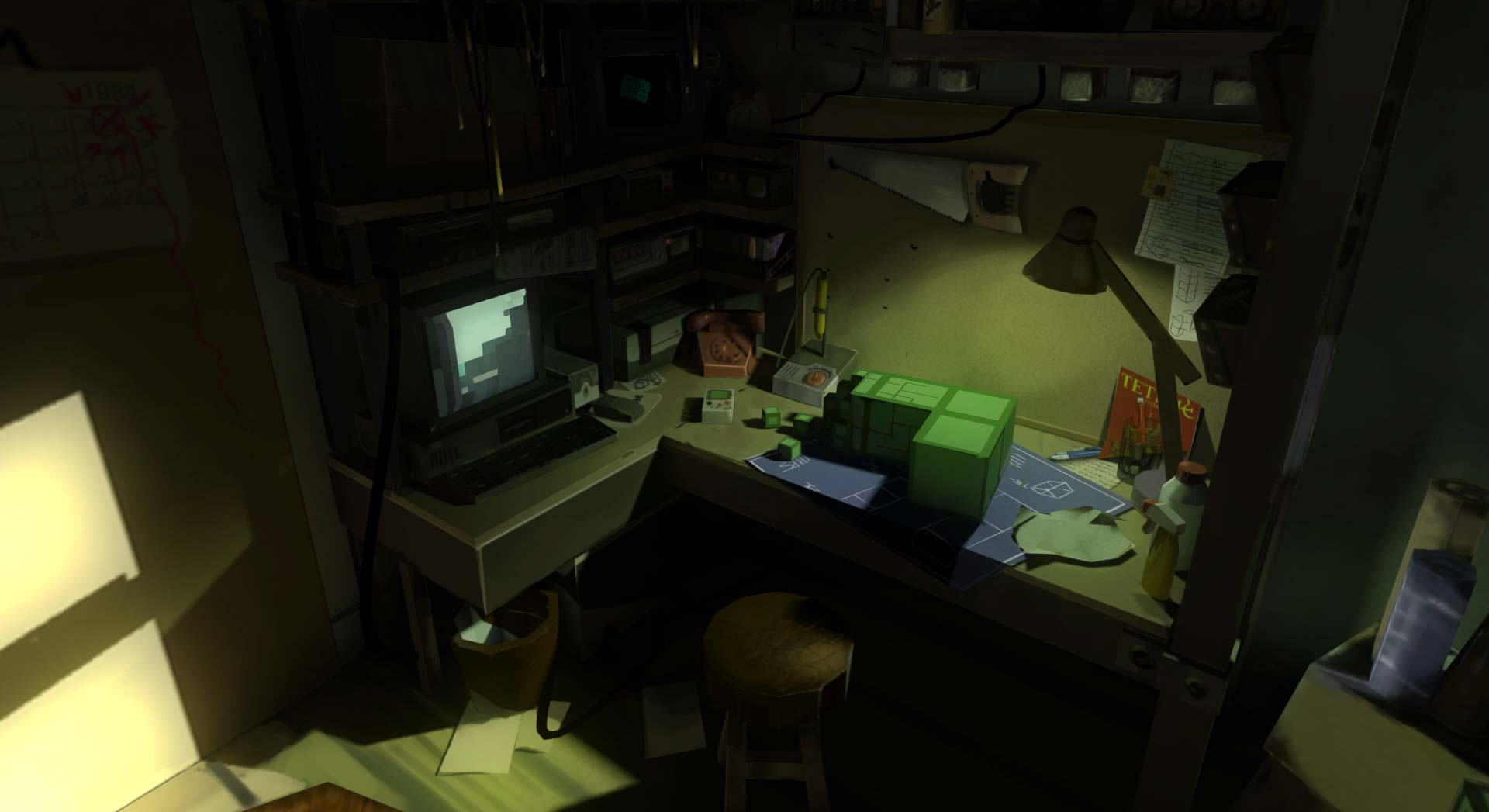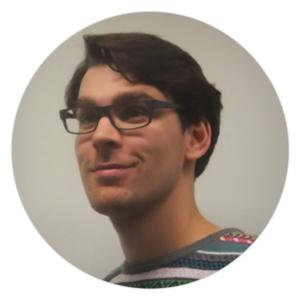 DIR. DANIËL ERNST
NL | 4 Mins | Interactive Experience
Blocked In is the first diorama released by Dutch artist Daniël Ernst, in which the familiarity of a quiet room is juxtaposed by the surreal sight of Tetris blocks falling outside the window.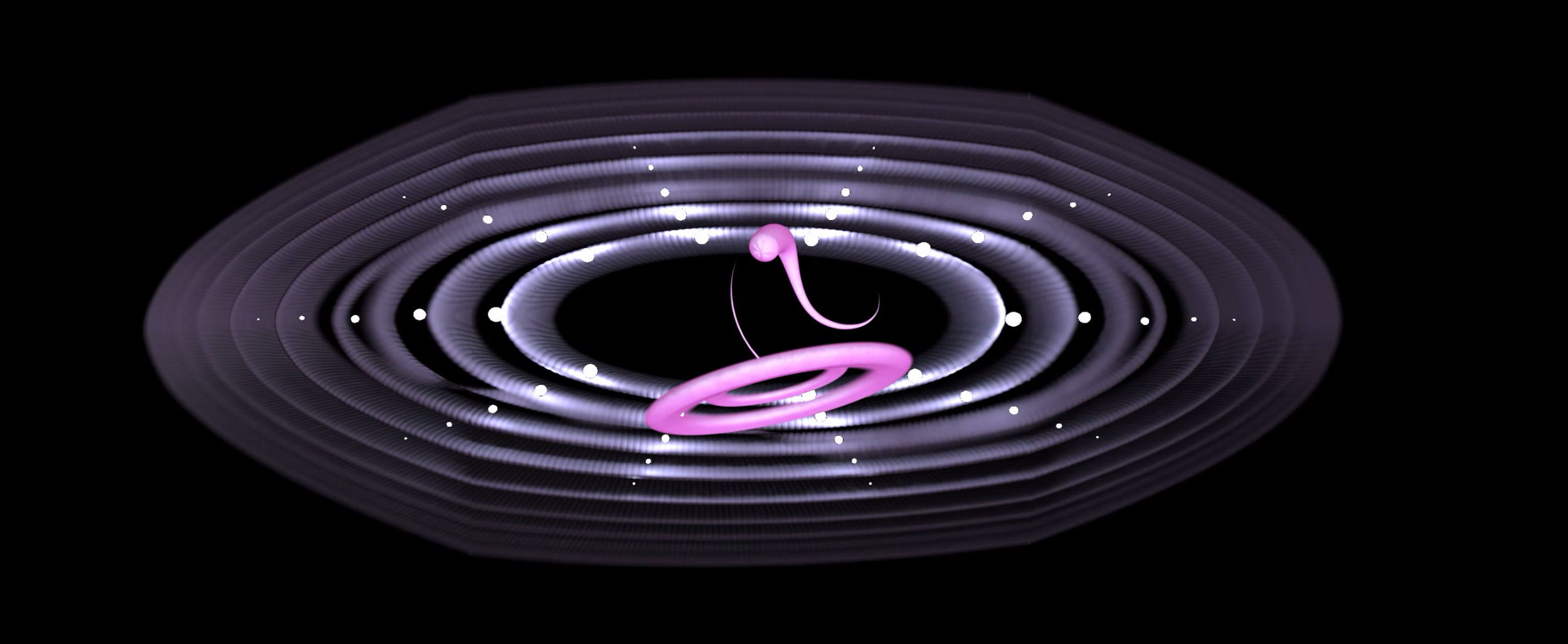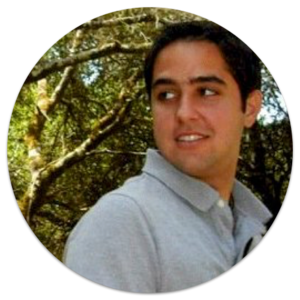 DIR. MICHAEL CATALANO
US | 11 Mins | Pre-Rendered 180 Animation | International Premiere
Bright Shadows is an 11 minute animation of dynamic, colorful abstractions choreographed to instrumental music.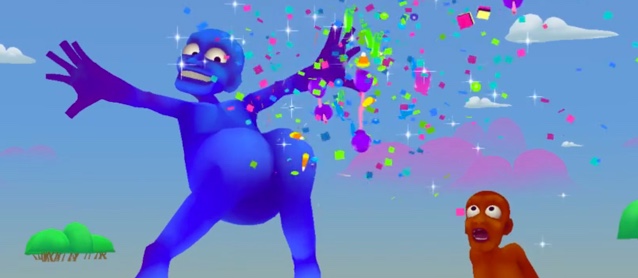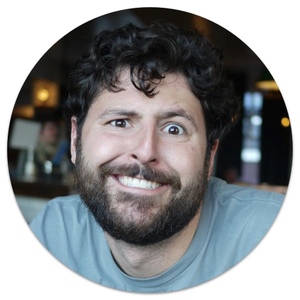 DIR. TYLER HURD
US | 2:07 Mins | Real-Time Animation
Widely credited as the first animated cartoon for virtual reality, BUTTS is a story about anxiety, depression, and lots and lots of jiggling posteriors.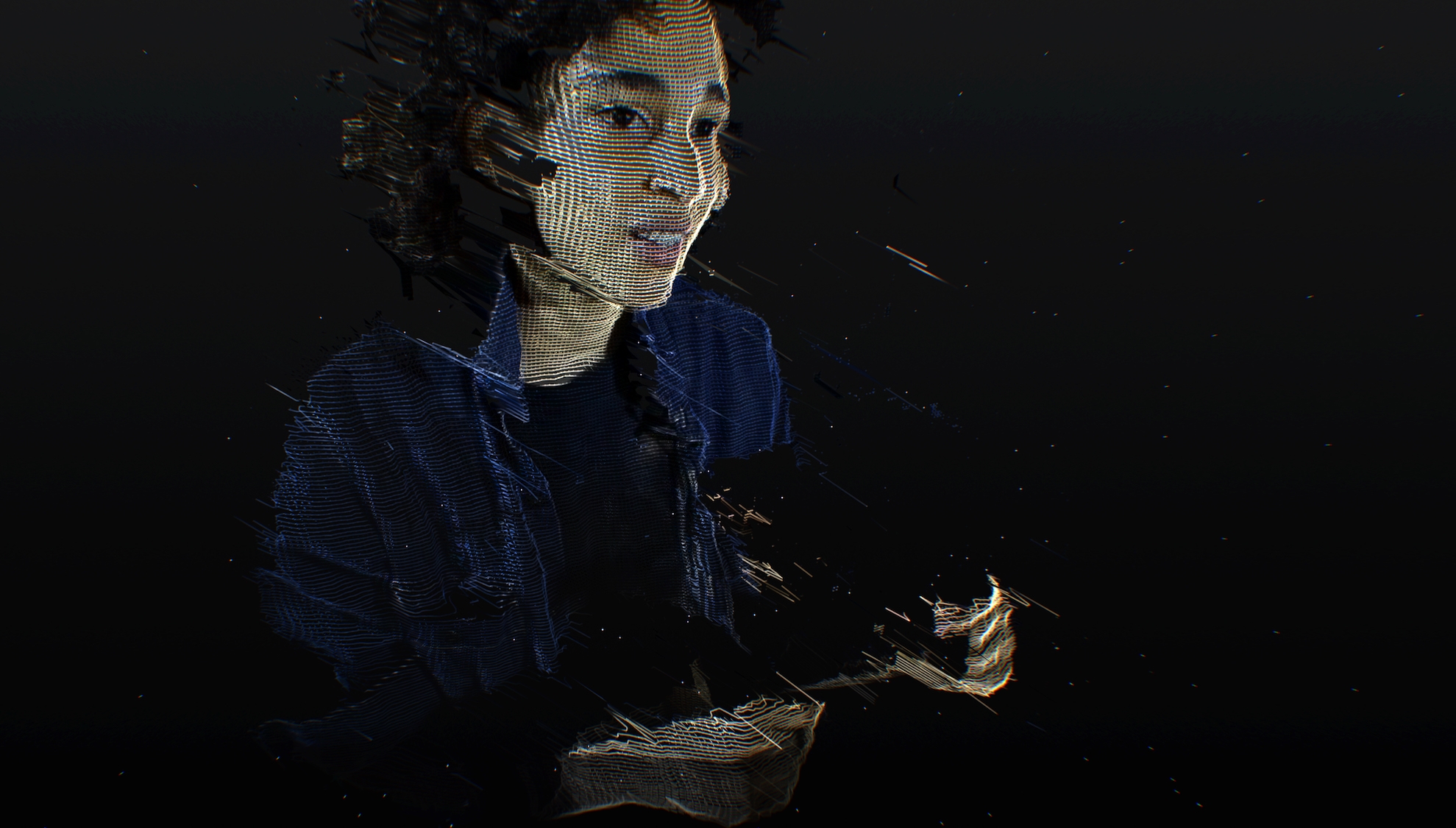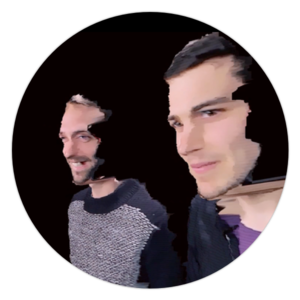 DIR. JAMES GEORGE & JONATHAN MINARD
US | 15 Min | Interactive Experience
CLOUDS is an interactive documentary portrait of a community of digital pioneers, explored through the lens of code.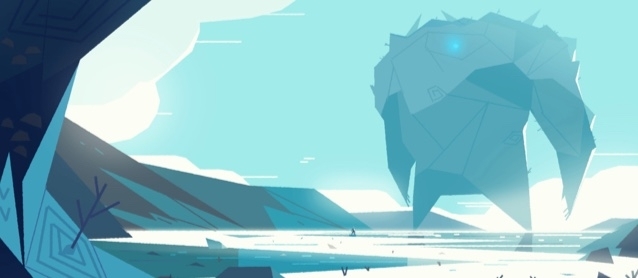 PRODUCED BY JOSEPH CHEN
International | 4:40 Mins | Real-Time Animation
The story of the long lost Great Spirits known as the COLOSSE explores themes of fear, power, and respect.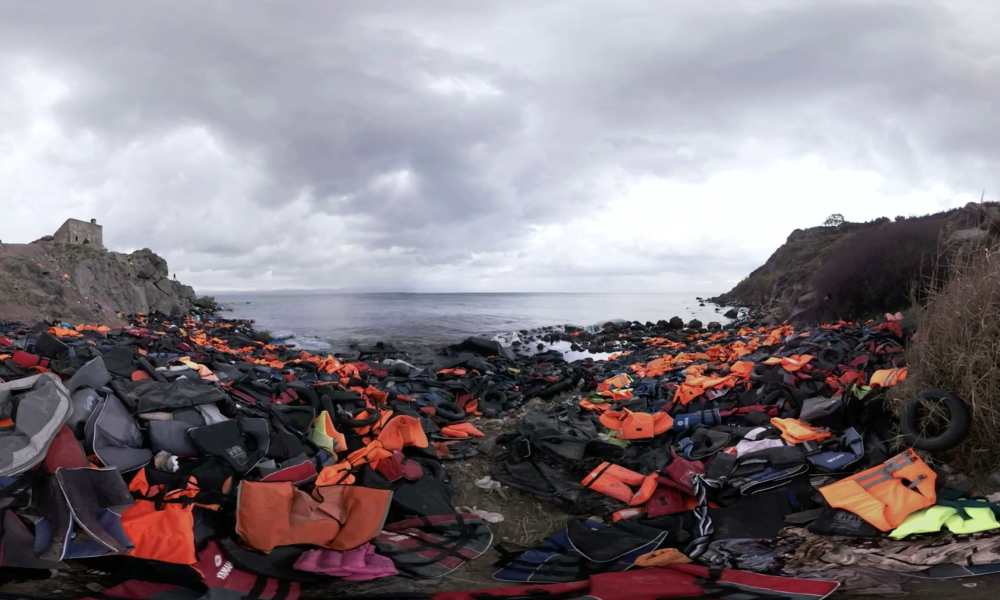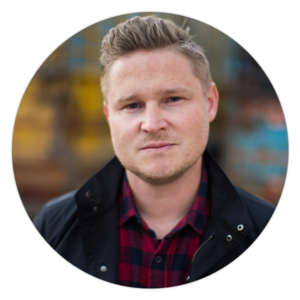 DIR. TYSON SADLER
US | 3 Min | 360 VR Video
RYOT and The Huffington Post present "The Crossing," a virtual reality film and immersive reporting series hosted by Susan Sarandon, which chronicles the refugee crisis as it unfolds in Greece.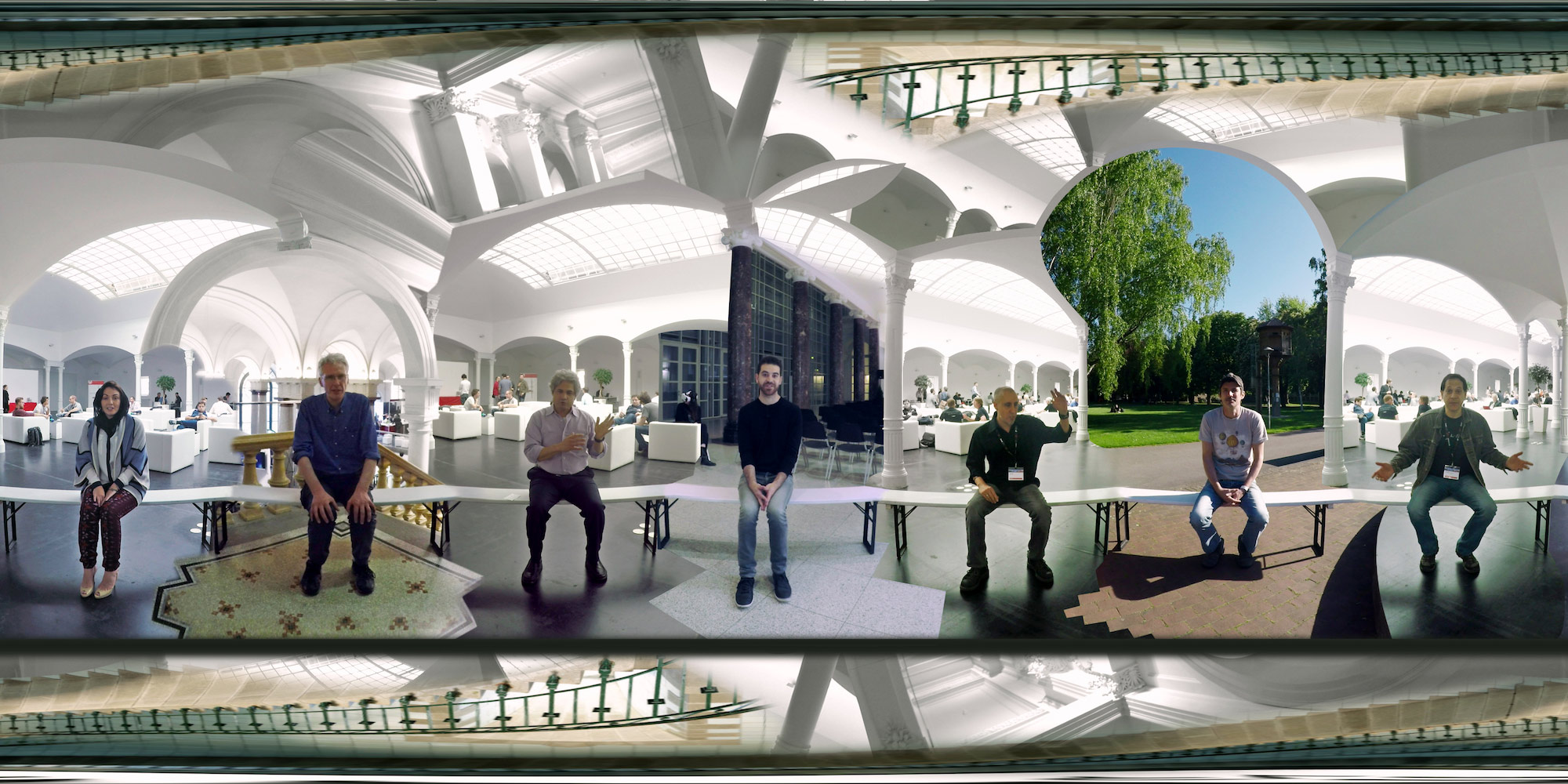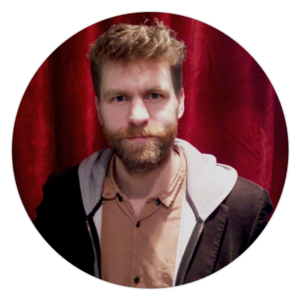 DIR. PHILIPP WENNING
DE | 6 Min | Interactive Experience
Meet the real pioneers of virtual reality -- creators who have been working in the field of VR for more than two decades.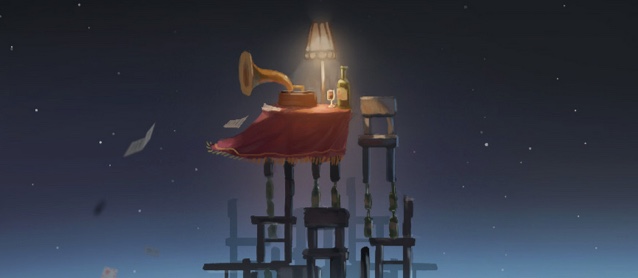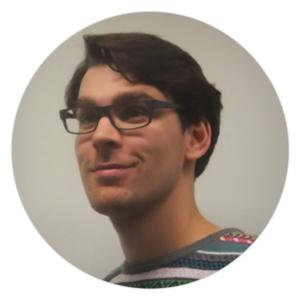 DIR. DANIËL ERNST
Netherlands | 3 Mins | Real-Time Experience
DER GROSSE GOTTLIEB, the greatest acrobat of his generation, has built a tower of chairs high enough to knock on heaven's door and visit the stars!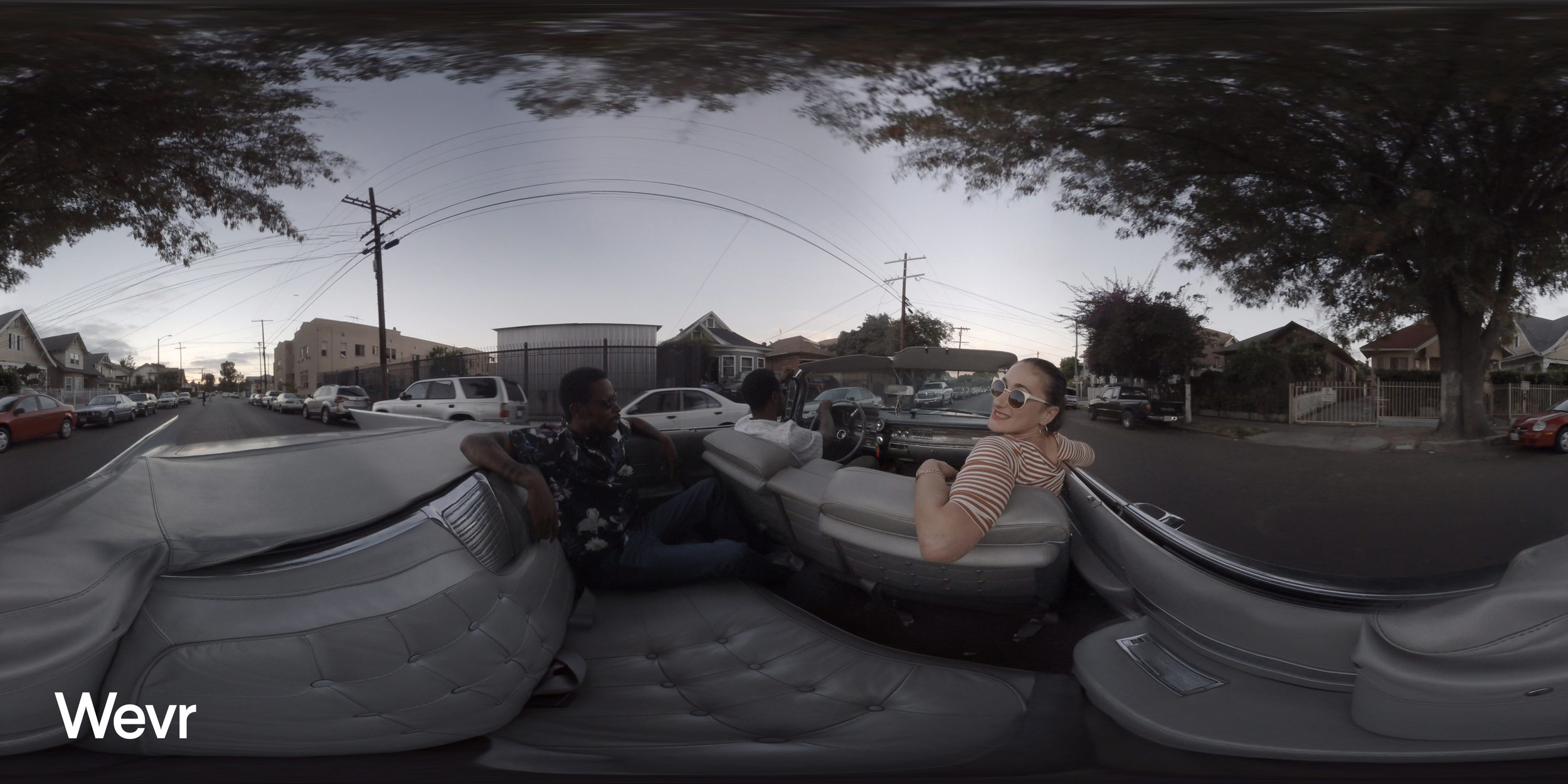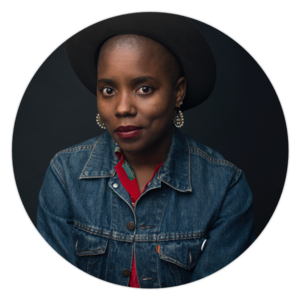 DIR. JANICZA BRAVO
US | 5 Min | 360 VR Video
This remarkable live-action VR experience transports you to a day in the life of a tight-knit community in South Central Los Angeles.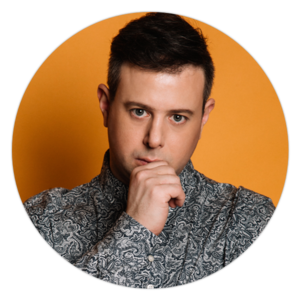 DIR. ELLI RAYNAI
Canada | 12 Mins | 360 VR Video
Follow a young couple who discover a new crowd-funded app that allows them to swap consciousnesses and feel what it's like to be in each other's body.
IRRATIONAL EXUBERANCE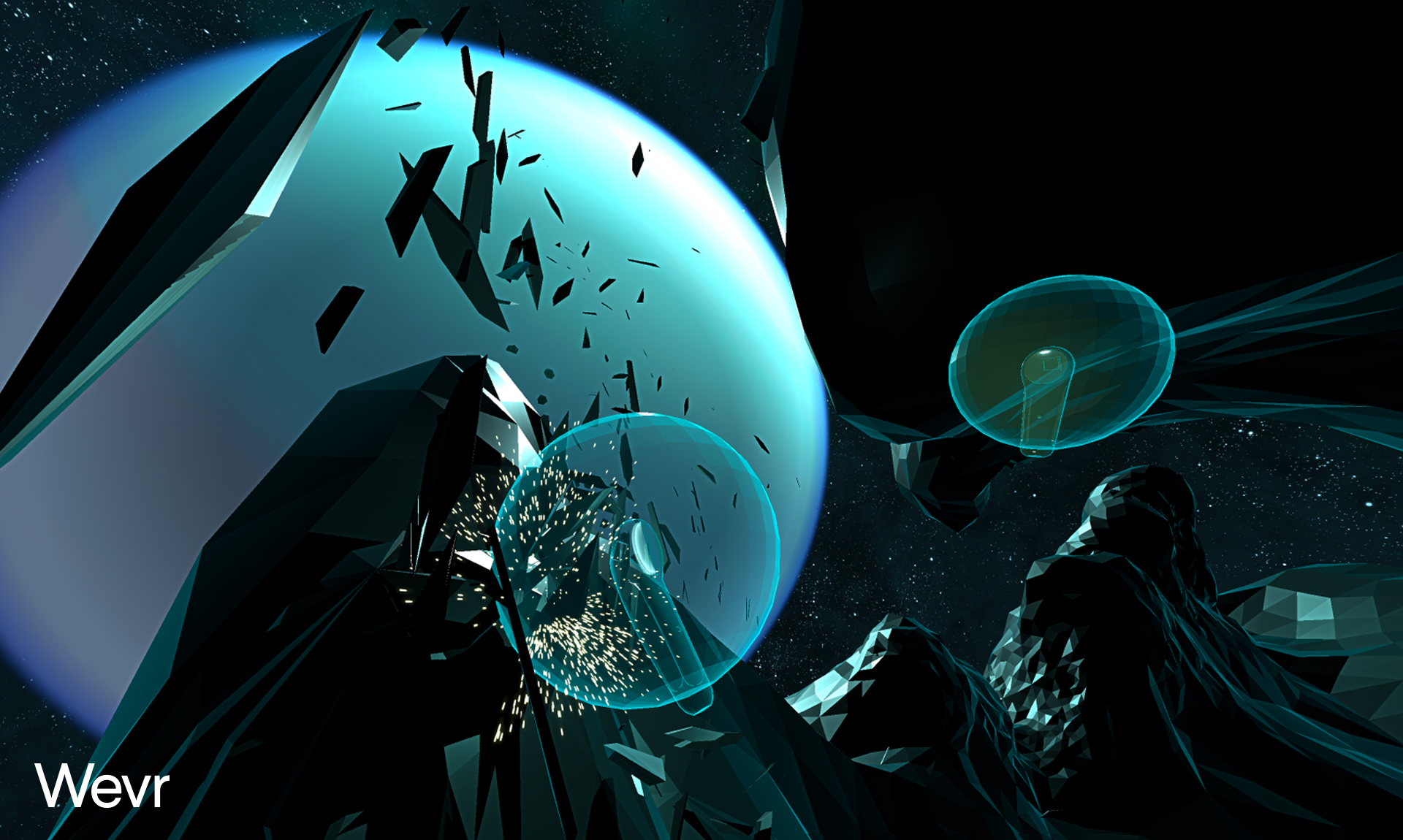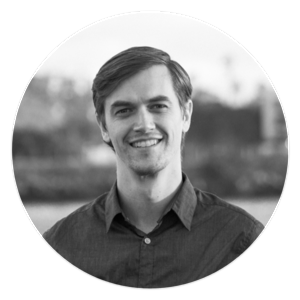 DIR. BEN VANCE
US | 5 Min | Interactive Experience
This breathtaking, animated cosmic environment inspires an intimate connection to the possibilities and wonders of space, where mysterious phenomena, hidden beauty, and the infinite await.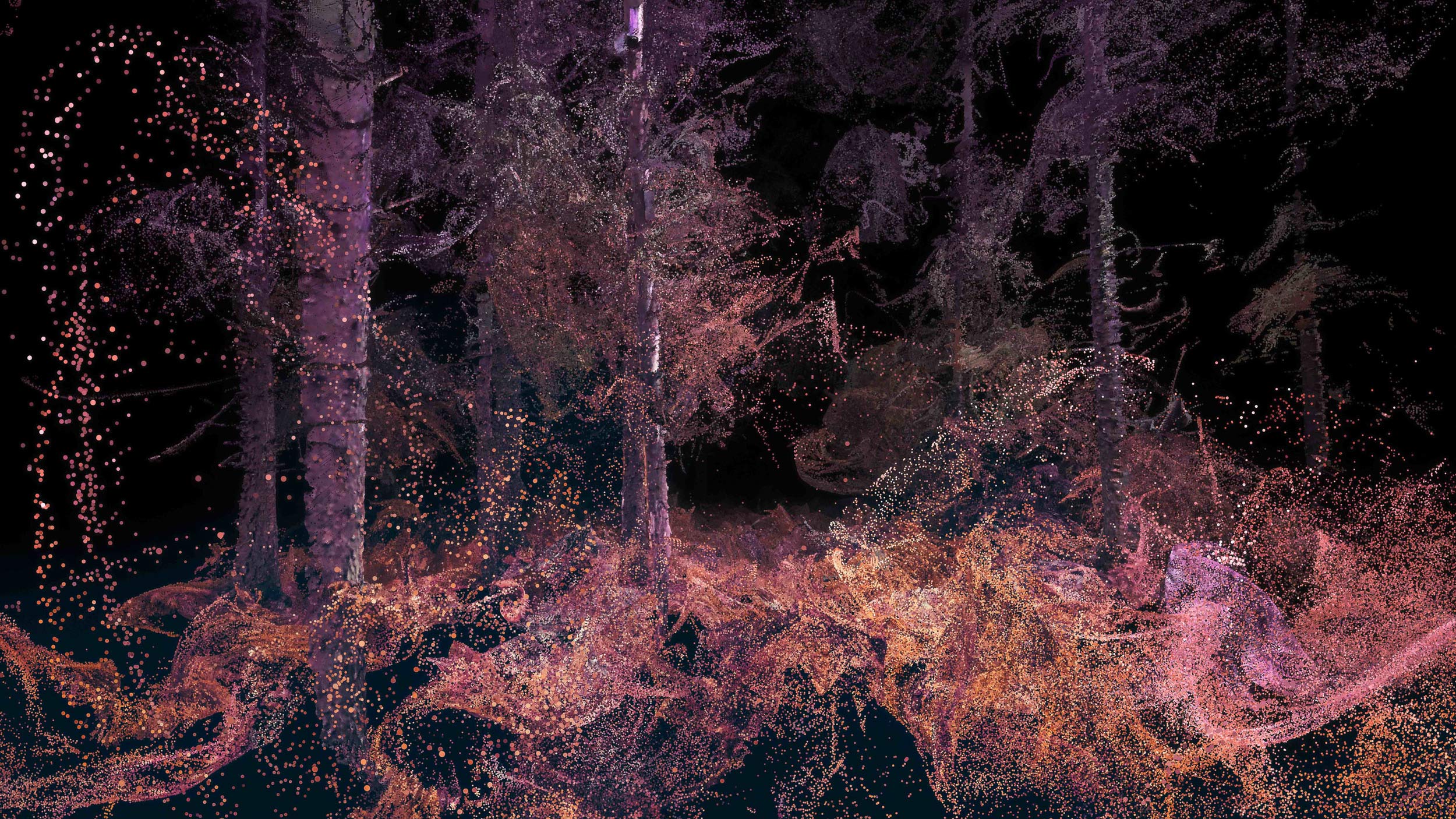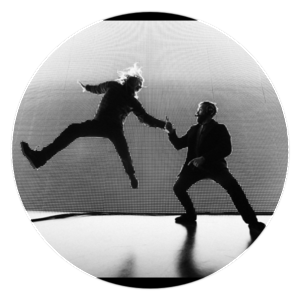 CREATED BY MARSHMALLOW LASER FEAST
UK | 9 Min | Real-Time Animation
A 360-degree generative virtual reality film experience, this work is an artistic interpretation of the sensory perspectives of three species natural to British woods.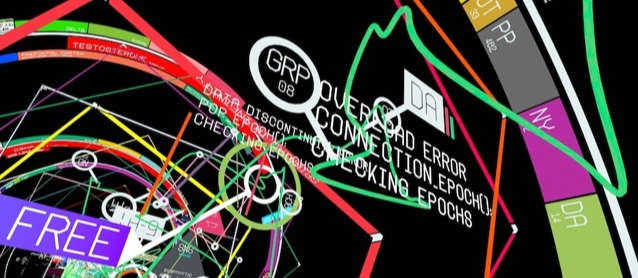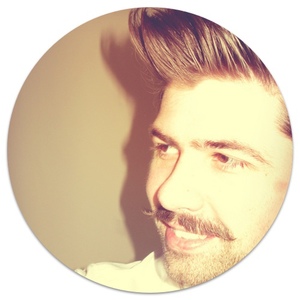 DIR. AARON BRADBURY
UK | 5:20 Mins | Pre-Rendered 360 Animation
More than 100000 chemical reactions happen in your brain every second. So what about the moment you saw the girl of your dreams, and she saw you?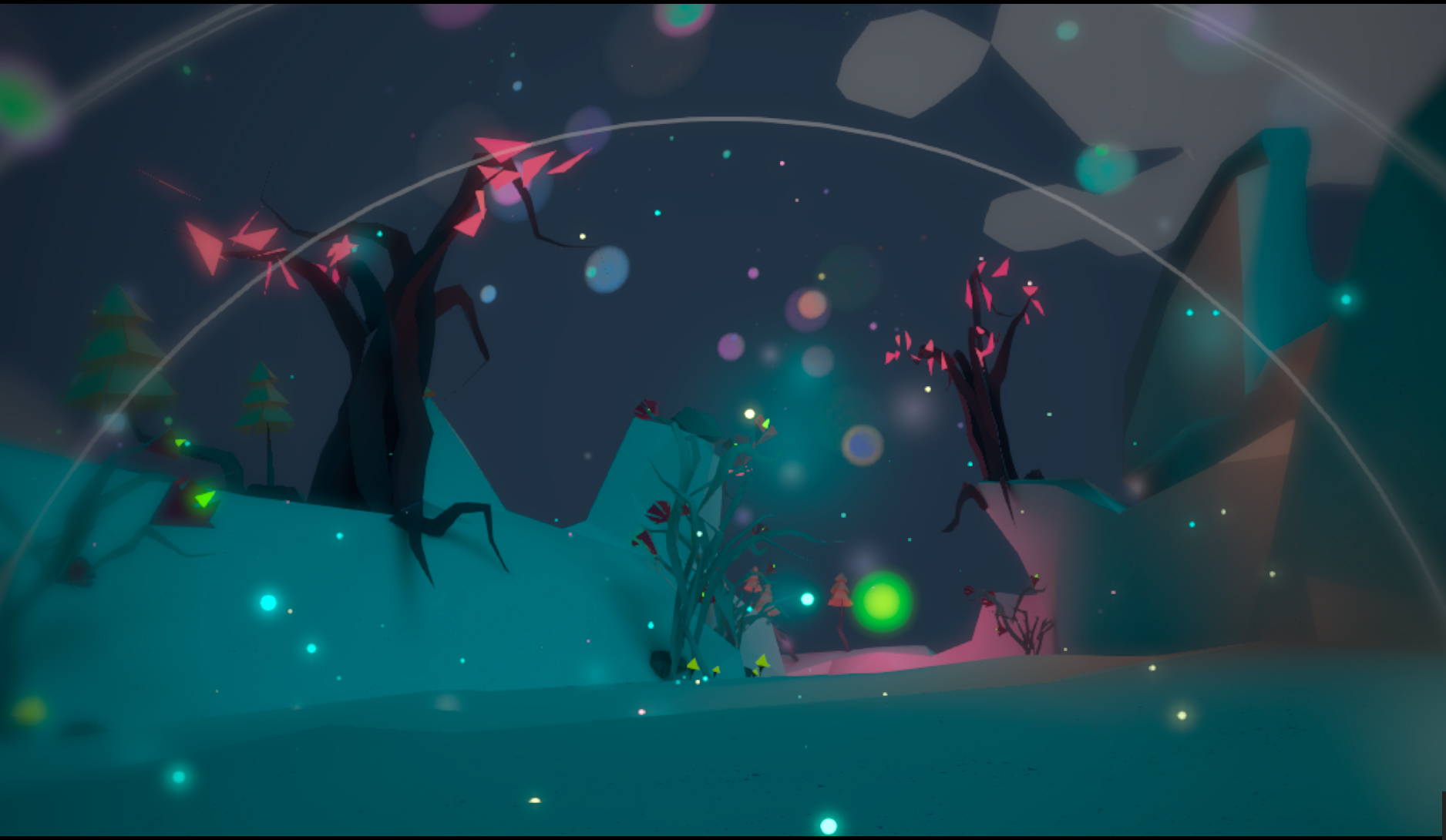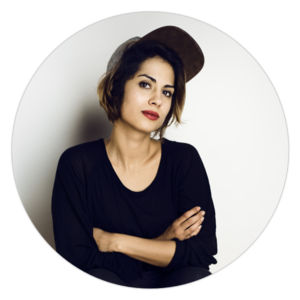 DIR. SARA LISA VOGL & NICO UTHE
DE | 12 Min | Interactive Experience
Walk, jump, climb, swim and and even fly as a bodiless consciousness in a constantly expanding universe of dreams.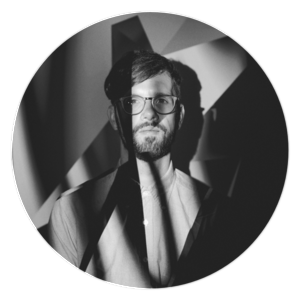 DIR. MATE STEINFORTH
DE | 3 Mins | Real-Time Animation | World Premiere
An interactive VR music video for Reminder — the new single from upcoming album MODERAT III.
THE NIGHT CAFE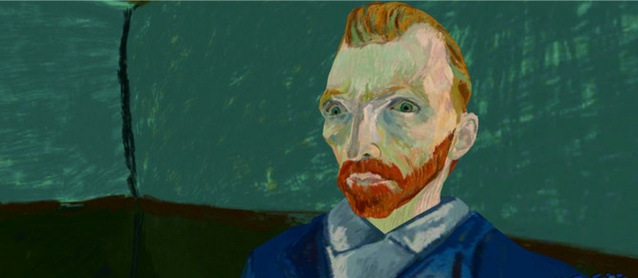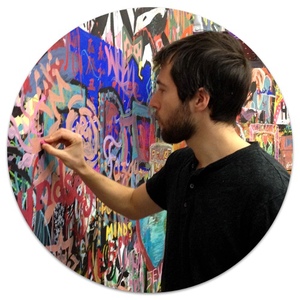 DIR. MAC CAULEY
US | 3 Mins | Real-Time Experience
The Night Cafe is an immersive VR environment that allows you to explore Vincent van Gogh's famous painting as you've never seen it before.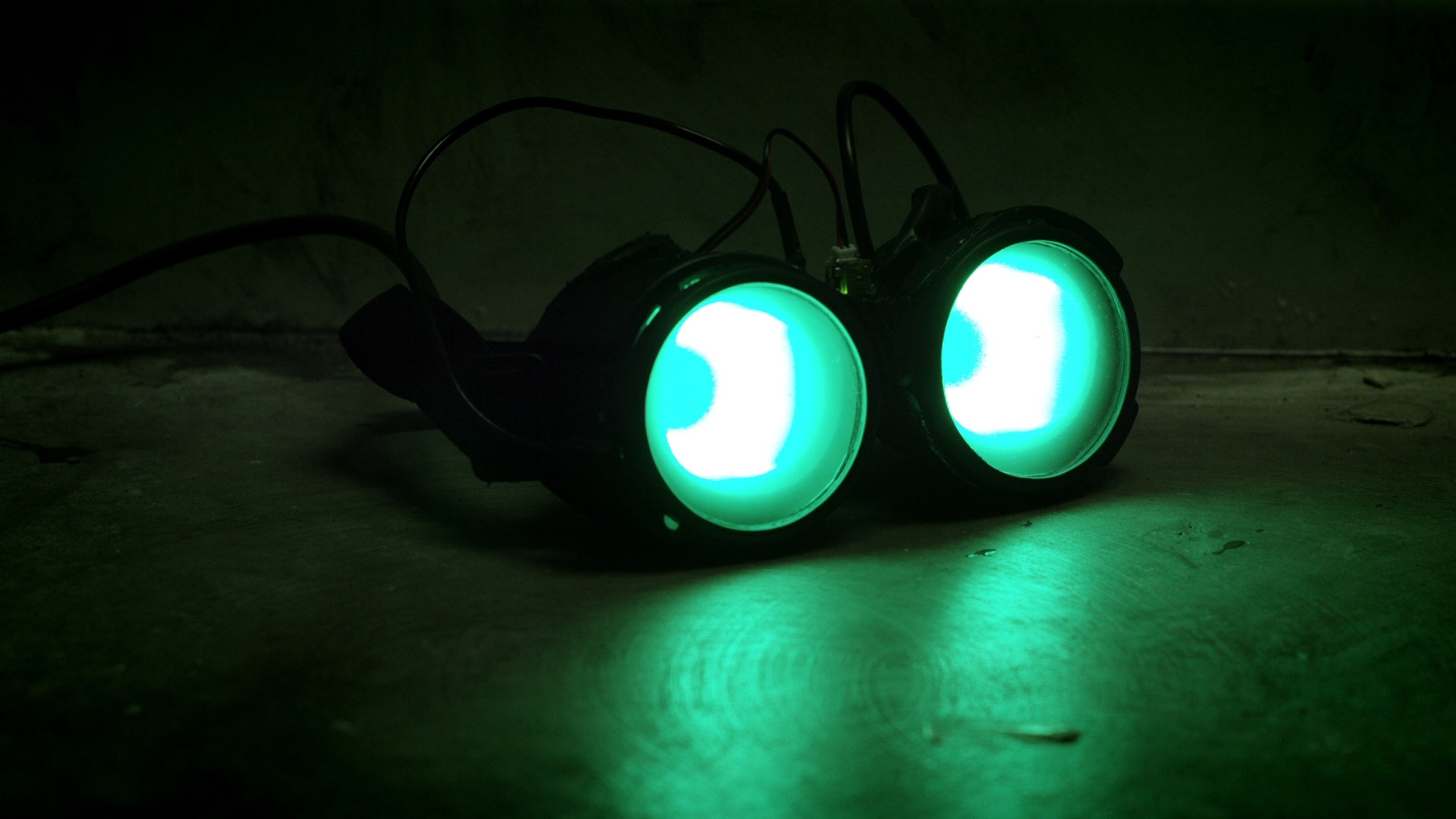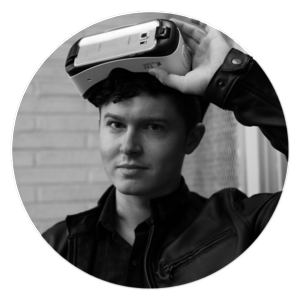 DIR. CONNOR HAIR
US | 13 Min | 360 VR Video | World Premiere
Consumed by Virtual Reality addiction, a woman clings to the digitally reconstructed memory of her dead husband. As the lines of reality blur, she begins to question which world is real.
REFRAME IRAN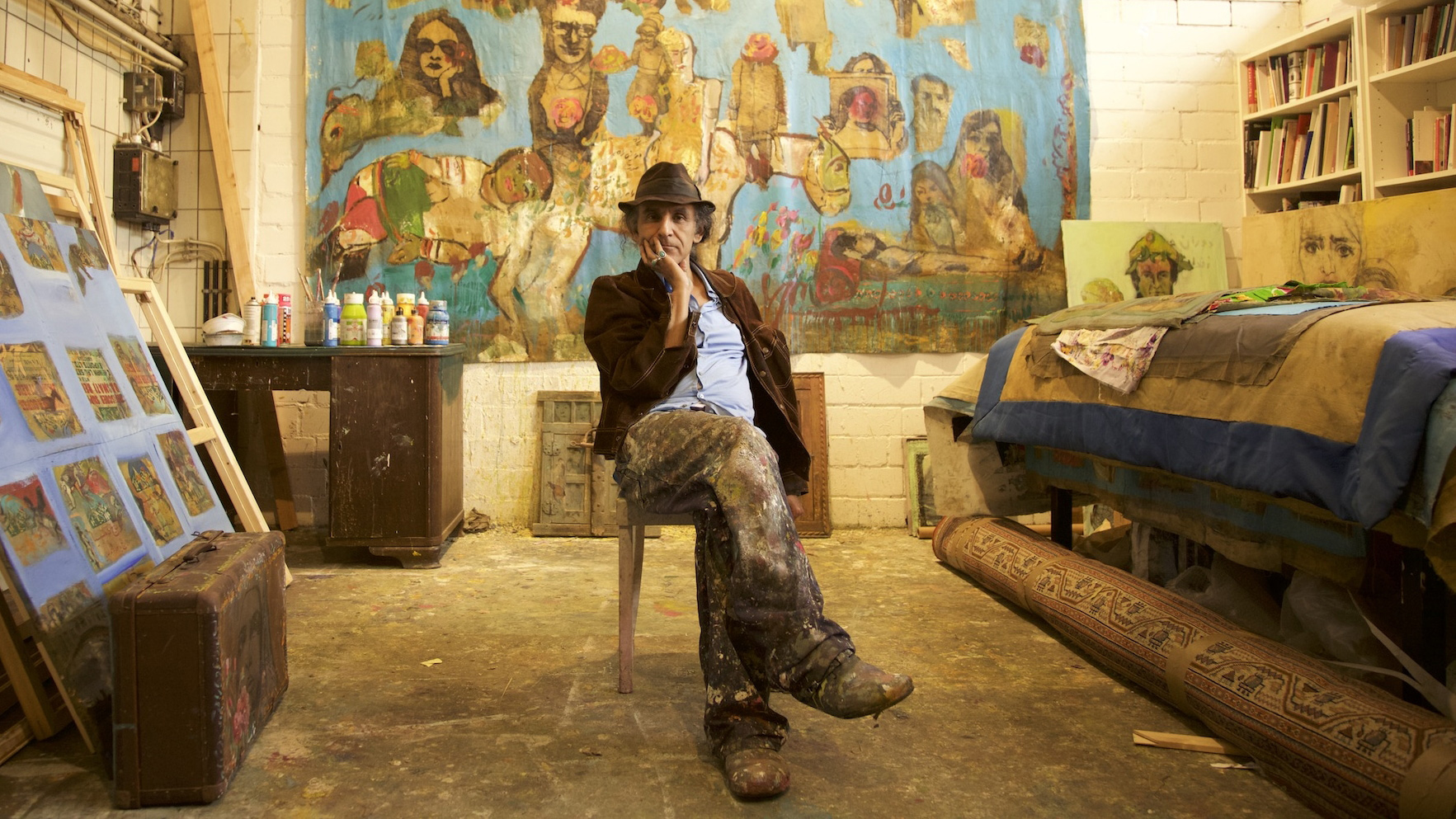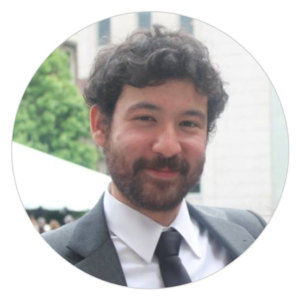 DIR. JOÃO INADA
US | 6 Min | 360 VR Video | World Premiere
Reframe Iran is a virtual reality experience taking place in eight Iranian artist studios throughout the United States, Canada, and Europe.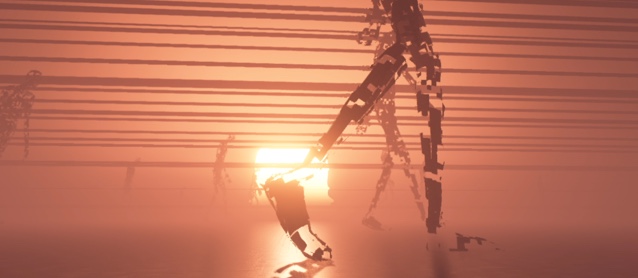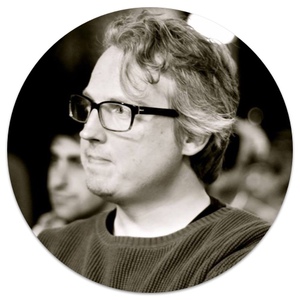 DIR. ARJAN VAN MEERTEN
Netherlands | 3:34 Mins | Real-Time Animation
An abstract meditation on the evolutionary process and its relentless march towards complexity.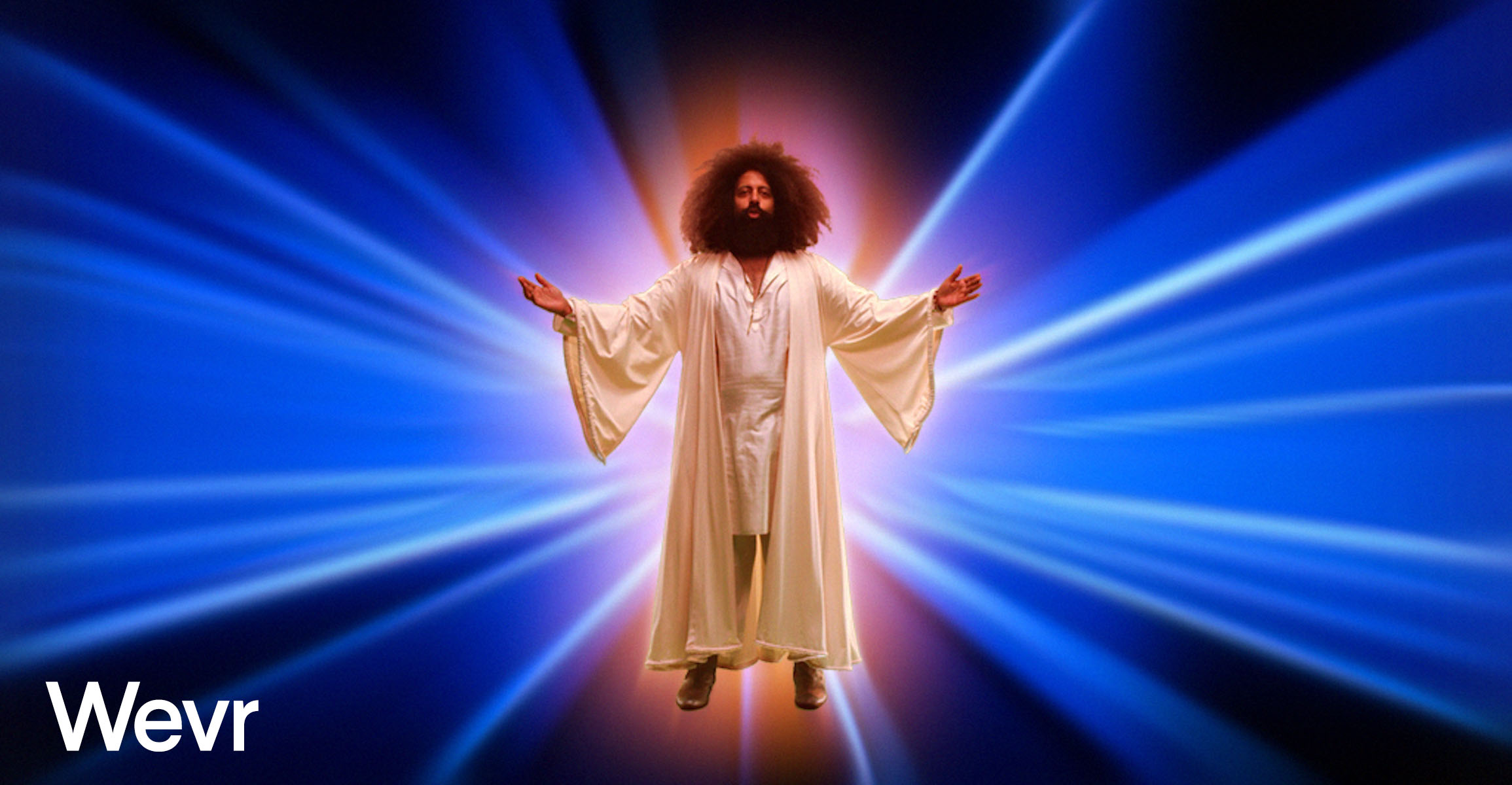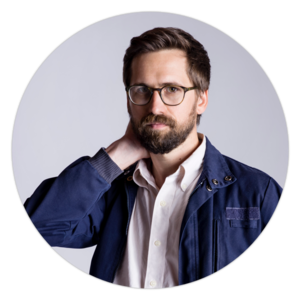 DIR. BENJAMIN DICKINSON
US | 10 Min | 360 VR Video
Burning with originality, intelligence, and a deft use of the medium, Reggie Watts weaves a virtual reality story that is a dream-within-a-dream meta-ride down the rabbit hole, where the only constants seem to be his philosophical musings, comedic insights, and musical genius.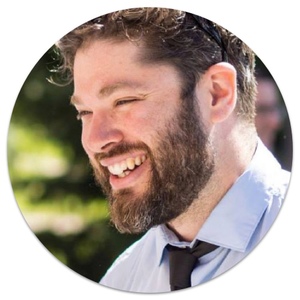 DIR. DARREN EMERSON
UK | 13 Mins | Live-Action 360 Video
Combining personal testimony, reconstruction, and abstract imagery, journey into the heart of one survivor's extraordinary story.
SPECIAL SCREENINGS
theBLU ENCOUNTER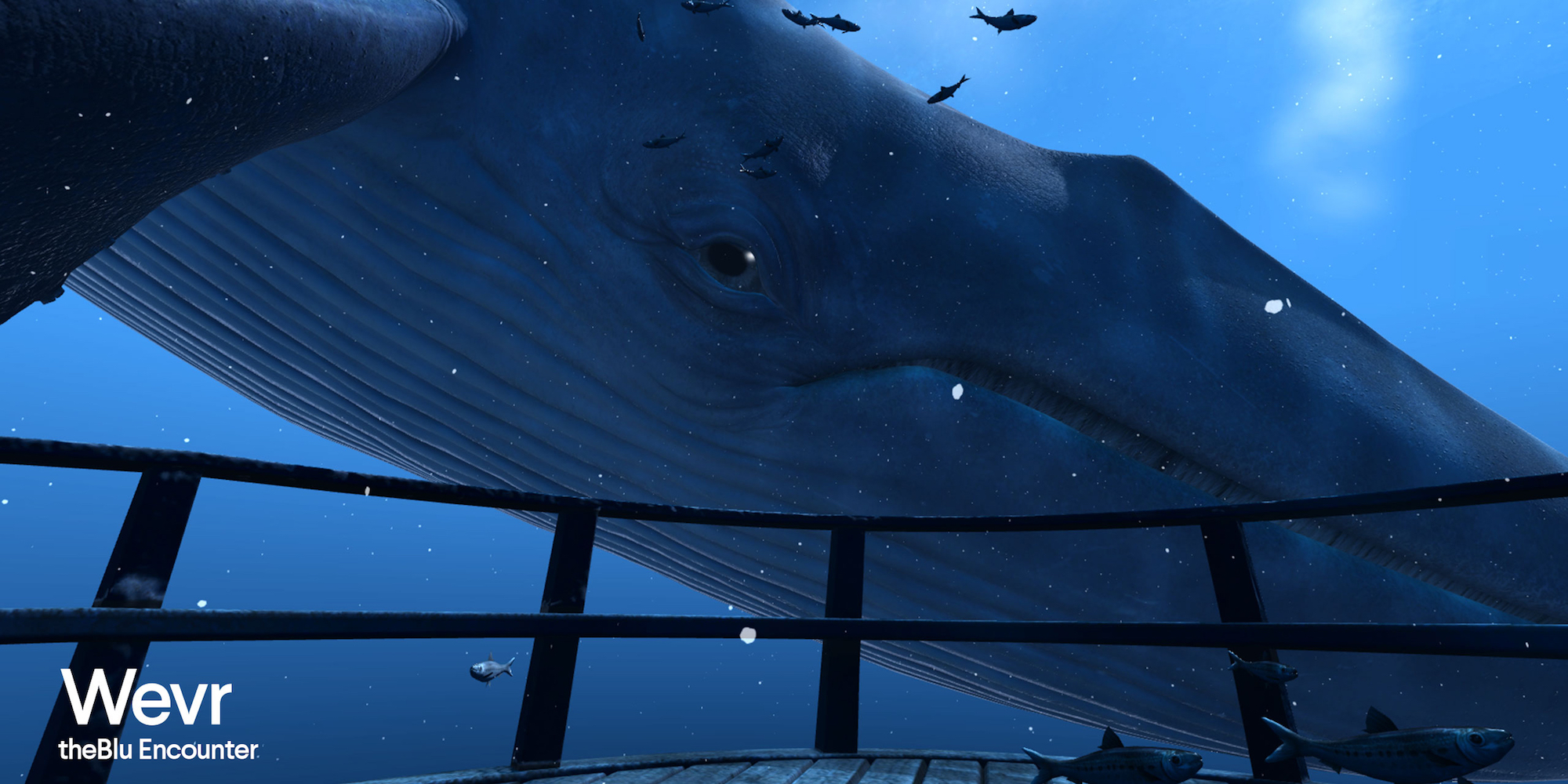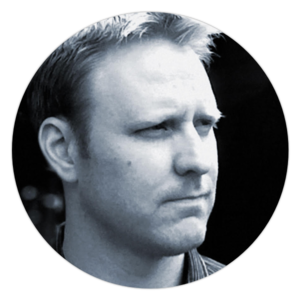 DIR. JAKE ROWELL
US | 3 Min | Real Time Animation
This animated experience lets you encounter an 80-foot blue whale while enjoying the awe, wonder, and majesty of underwater habitats.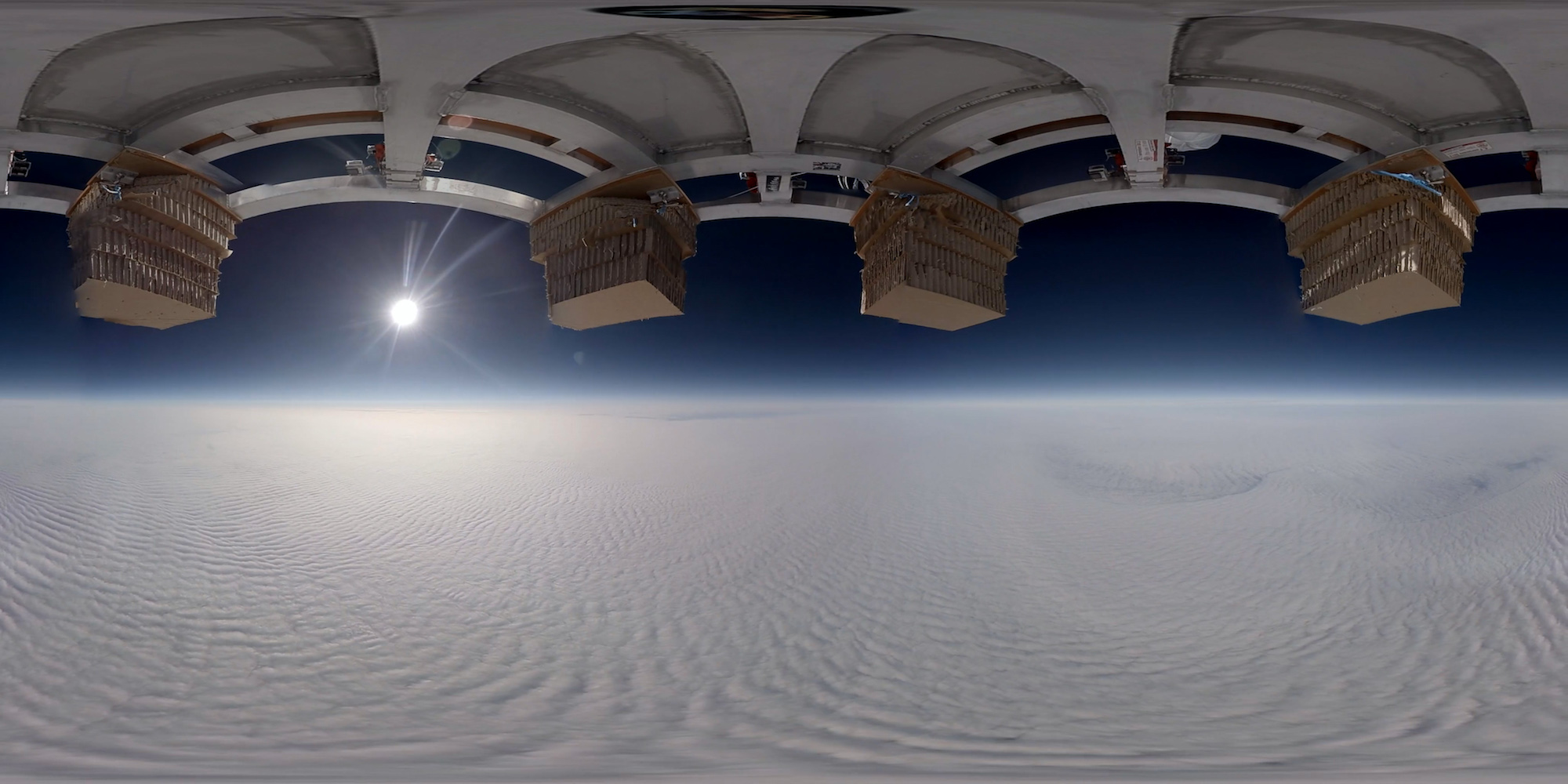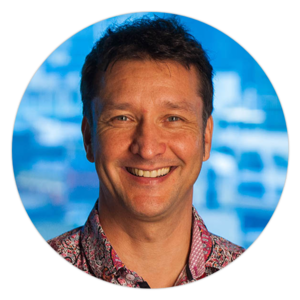 DIR. THOMAS WALLNER
US | 11 Min | 360 VR Video
Directed by Emmy Award-winning filmmaker Thomas Wallner, Edge of Space is virtual reality documentary about the launch of one of the largest stratospheric balloons.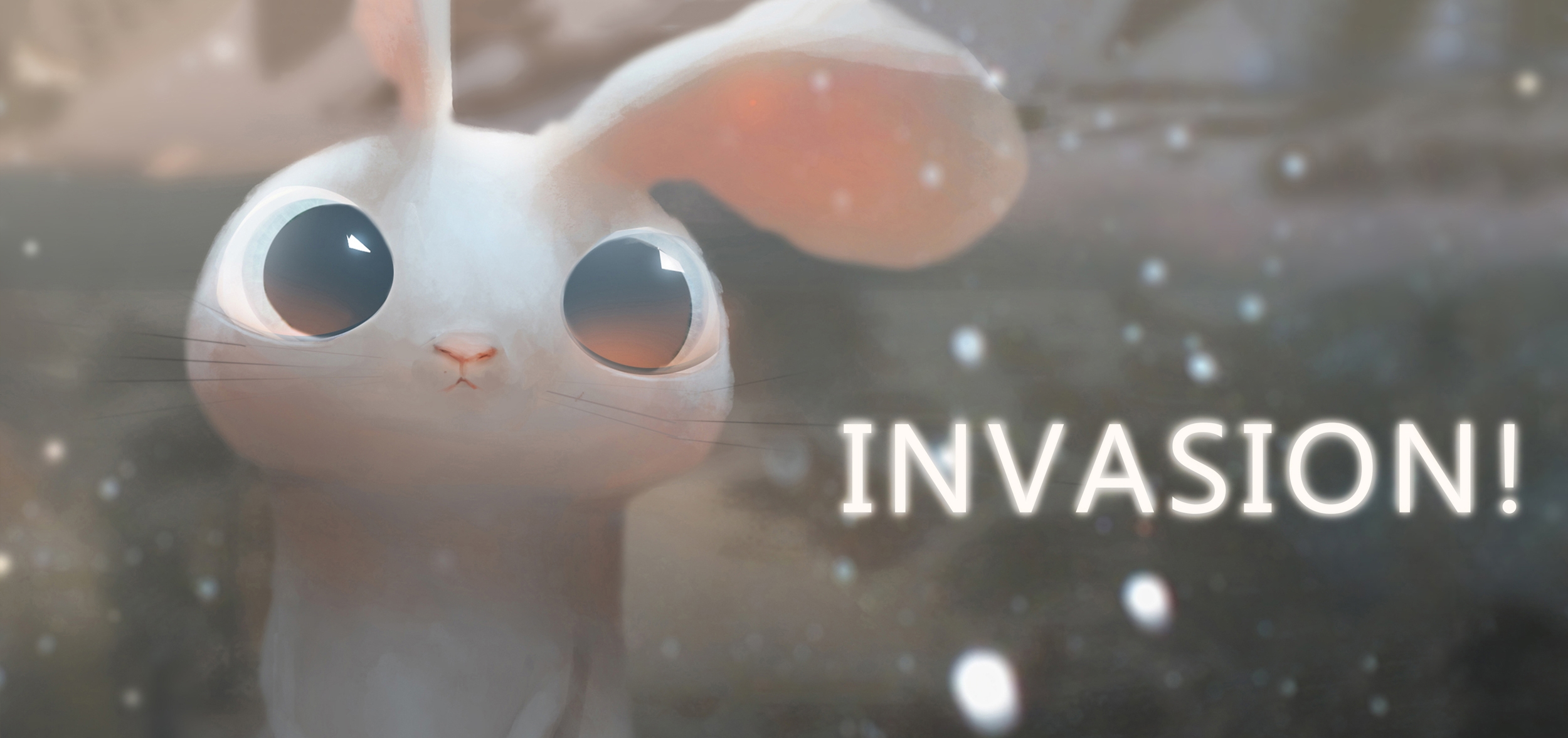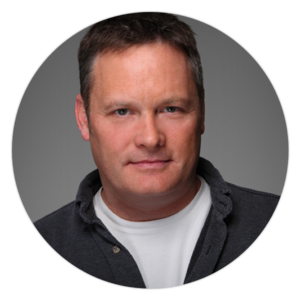 DIR. ERIC DARNELL
US | 2 Mins | Real Time Animation
Advanced aliens arrive on Earth to claim it as their own... & destroy anything that tries to stop them!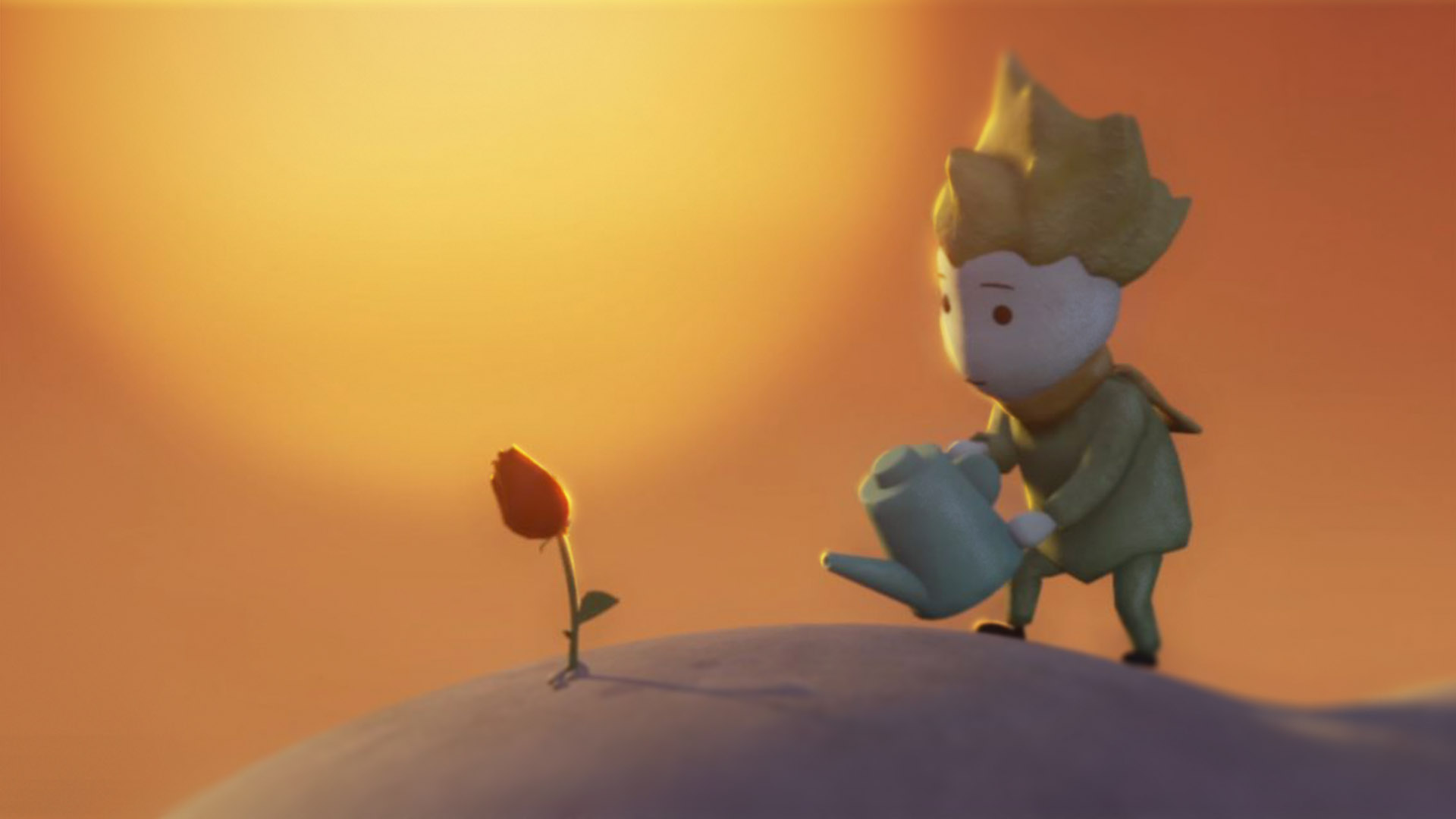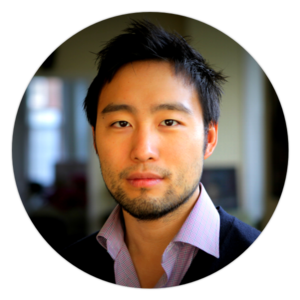 DIR. EUGENE CHUNG
US | 5 Min | Real Time Animation
An immersive, animated VR film about loneliness, friendship, love, and loss.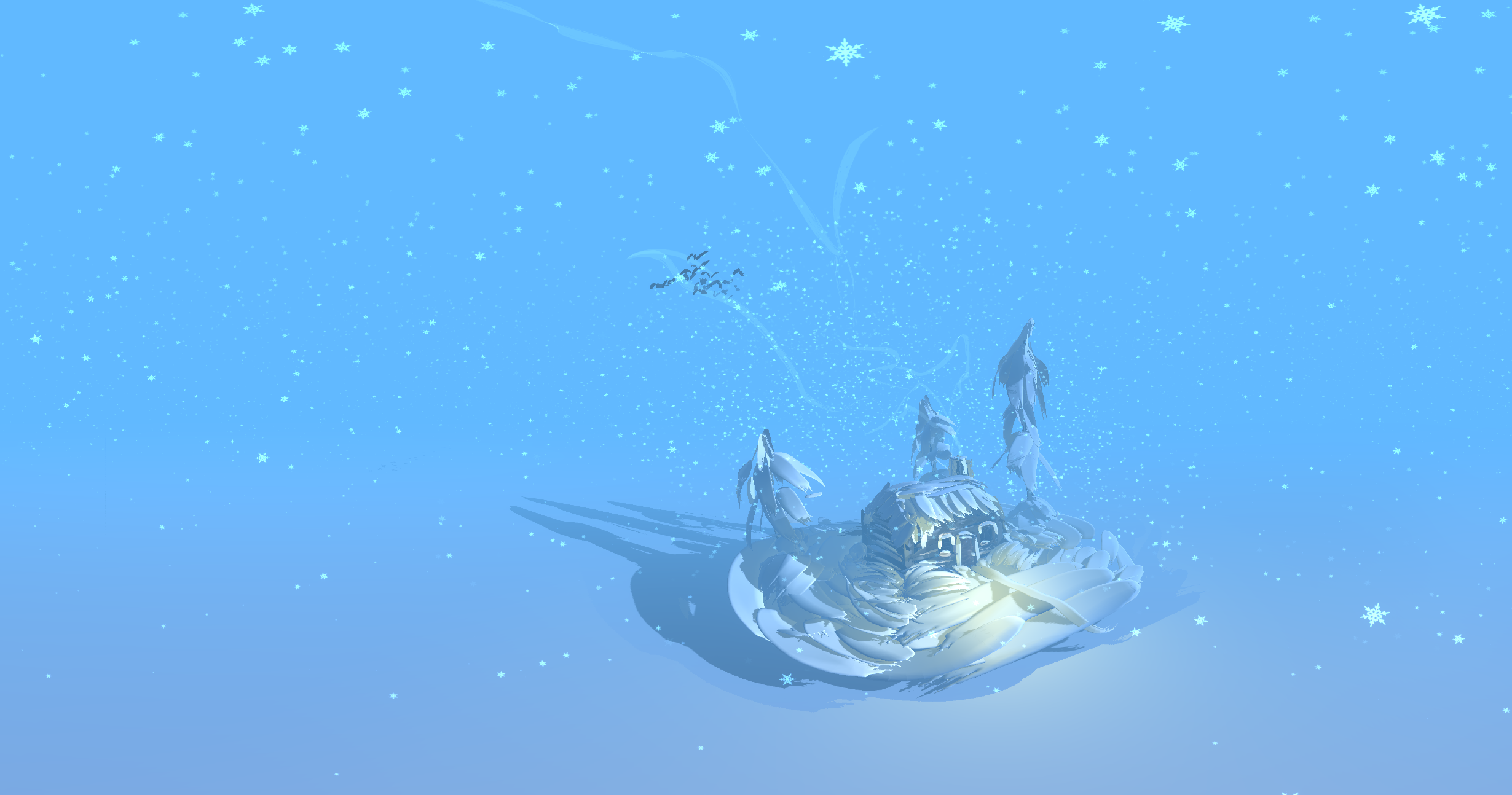 ORIGINALLY CREATED by SKILLMAN & HACKETT
US | 5 Mins | Interactive Experience
Tilt Brush lets you paint in 3D space with virtual reality. Your room is your canvas. Your palette is your imagination. The possibilities are endless.
<p style="color: #442c32; font-family: Roboto; font-size: 15px; line-height: 25.5px; text-align: left;
read more
Wed

Apr 6, 2016
7:00 AM
-
10:00 AM
JST
Add to Calendar
Venue

Star Rise Tower
Tickets

Standard

SOLD OUT

¥2,846

VIP (6pm entry and skip lines)

SOLD OUT

¥11,387
Venue Address

4-4-7 Shibakoen Minato, Tokyo 105-0011

Japan