Share this URL: http://ptix.co/1S6n9Zv
Event is FINISHED
BigDataMY: Hadoop at 10 Years with Doug Cutting, creator of Hadoop
The man who originated Lucene, Nutch and Hadoop (all now with Apache Software Foundation) and is now Chief Architect for Cloudera, Doug Cutting, will be in Malaysia on April 13th.
Big Data Malaysia is very fortunate to have Doug join our upcoming meetup to share with us his unique perspective on Hadoop, its ever-growing ecosystem and its place among today's (and tomorrow's) big data solutions.
Malaysia's industry of data professionals grows every day and the demand grows even faster. If you have adopted a solution leveraging the Hadoop stack, are contemplating your big data career options or even if you are still evaluating what big data solution best suits your organisation
you cannot afford to miss this event!
6pm - Doors open, Registration
7pm - Introduction by event MC: Daniel Walters, CIO, SEEK Asia (Jobstreet & JobsDB)
7.15pm - 'Hadoop at 10': Doug Cutting, Chief Architect, Cloudera
8pm - Topic TBA:
Thillai Raj T. Ramanathan, CTO, MIMOS Berhad
8.45pm - '
Forth, Big Data! Sentient Enterprise and Analytics Ecosystem': Szilard Barany, Principal Technology Consultant, Teradata
9.30pm - Networking
10.30pm - Doors close
Thank you to Cloudera for support of this event.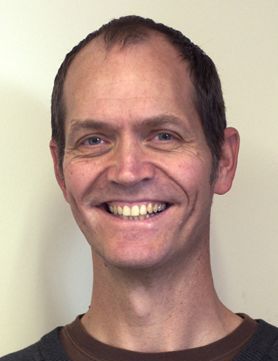 Doug Cutting (@cutting), Chief Architect for Cloudera, is the founder of several successful open source projects, including Lucene, Nutch, Avro, and Hadoop. Doug joined Cloudera in 2009, after previously working at Yahoo!, Excite, Apple, and Xerox PARC. Doug holds a Bachelor's degree from Stanford University and is the former Chairman of the Board of the Apache Software Foundation.
As Chief Technology Officer (CTO) and Head of Information and Communication Technologies (ICT) Division in MIMOS, Thillai Raj is the driver behind software development initiatives and roll-out of proof-of-concept solutions to Malaysia's key economic sectors.
Prior to joining MIMOS, Thillai Raj was Director of Systems Engineering Group in Motorola and Senior Director of Global Engineering in Flextronics.
In MIMOS, he has been tasked to pioneer the company's technology roadmap where he leads the ICT Division which consists of the following labs:
Accelerated Computing
Cloud Computing
Image Processing
Information Security
Knowledge Technology
Wireless Communications
In his capacity as CTO of MIMOS, Thillai Raj orchestrates a rapid development process for software engineering labs and institutionalises CMMI industry practices. Having been involved in Electronics Design and Manufacturing for 20 years with 15 years of management experience, Thillai Raj also possesses in-depth technical skills in Software Engineering.
Under his leadership and guidance, Thillai Raj has led Motorola and MIMOS in achieving CMMI Level 5. He holds a Six Sigma Black Belt and has seven patents to his name.
Szilard Barany is Principal Technology Consultant for Teradata's International Big Data CoE where he focuses on the Teradata Aster Discovery Platform, the Teradata Portfolio for Hadoop and related partner and open-source technologies. He has spent his career working in the areas of databases, DW/BI, personalization and recommendation systems, and social network analysis before moving on to Big Data.
Szilard joined Teradata in 2013 but worked as Teradata developer and consultant before. Before Teradata, he worked for Amdocs Digital Services (formerly ChangingWorlds), Idiro Technologies and Oracle.
He has an MSc from Computer Science and has gathered 20 years of wide range IT experience since graduating. He is also a regular attendee and occasional presenter of the Big Data Malaysia meet-ups.
Read more
Updates
The event description was updated. Diff#158719

2016-04-03 06:54:08
More updates
Wed

Apr 13, 2016
6:00 PM
-
9:00 PM
MYT
Add to Calendar
Venue

Le Meridien, Gallery, Pool bar and Grill @ Level 8
Tickets

Standard

SOLD OUT

RM50.00

On the door

SOLD OUT

RM75.00

Student

SOLD OUT

RM35.00

Have a code

SOLD OUT

RM75.00
Venue Address

Jalan Stesen Sentral 2

Malaysia
Organizer