Share this URL: https://helloomortrow2020globalsummitpreview.peatix.com/
Event is FINISHED
Hello Tomorrow Japan - 2020 Paris Global Summit Preview
Hello Tomorrow helps connecting Japanese Deep Tech players with the global community to foster interaction and collaboration between enterprises, public entities, investors, startups, and entrepreneurs around the globe.

The coronavirus outbreak is a reminder that we need to promote and support new emerging technologies, in order to combat widespread diseases, and build a sustainable future.
Deep Tech innovation has the potential to solve major industrial, environmental and social world challenges as well as creating entirely new industries, for a better future.

Finalist start-ups from the Hello Tomorrow 2020 Global challenge will give us a preview of their cutting-edge solutions across all major technological tracks.

PROGRAM

Due to the coronavirus situation, the event will be held online.

Connection instructions will be sent to your email address shortly before the event.



4:00 – 4:10PM - Introduction and snapshots of the European deep tech scene: Netherlands, England, France
Masahiro Tsukao, RouteX

4:10 – 4:25PM - Keynote - Smart cities and advanced computing
Michael Bucko

4:25 – 4:50PM - Finalist start-up pitches - Smart city, Cybersecurity & communication, Advanced computing & AI
InSensus Project srl (Italy) - Sensor System to solve crucial problems in drinking water transport - Melanie Diziol, Co-Founder and CEO
Greenerwave (France) - Flat Panel Antennas to connect everyone, everywhere - Timothée Laurent, CEO
Visualix (Germany) – Mapping and localization SDK for large-scale AR - Michael Bucko, co-founder & and Managing director

4:50 – 5:05PM - Keynote - Industrial biotech
Sebastian Bhakdi "From Southeast Asia to the world"

5:05 – 5:30PM – Finalist start-up pitches - Biotech, digital health and medical devices
TelemedC (Singapore) - Multi-functional Eye Scanner - Jack Tan, Chief Medical Officer
X-ZELL (Singapore) - Fighting cancer, one cell at a time - Sebastian Bhakdi, Founder & CEO
Zymtronix (USA) - High performance biocatalysis - Stephane Corgie, Founder & CEO

5:30 – 5:45PM - Keynote – Cleantech
Apoorv Sinha, Carbon Upcycling Technology CEO

5:45 – 7:00PM - Finalist start-up pitches - Mobility, environment & energy
Hydromea (Switzerland) - Pioneering Wireless Subsea Access - Igor Martin, CEO
Fibrecoat (Germany) - Innovative preform for thermoplastic Composite production - Robert Brüll, CEO
Nexsis (Australia) - Clean water and renewable energy from unique solar-powered device - Robert Pyman, CEO
ECOncrete (Israel) - High performance bio-enhancing concrete products - Shimrit Perkol-Finkel, CEO
Solcold (Israel) - The cooling power of Sunlight - Yaron Shenhav, CEO
TwingTec (Switzerland) - Unlocking the full power of wind with energy drones - Rolf Luchsinger, CEO and co-founder
Terrafuse (USA) - Scaling and accelerating climate prediction - Adrian Albert, CEO
Carbon Upcycling Technologies (Canada) - uses the pollution of today to build the materials of tomorrow - Madison Savilow, Chief of staff
Gbatteries (Canada) - AI-based protocol for ultra-fast lithium-ion batteries charging - Kostyantyn Khomutov, Cofounder


PARTICIPATING START-UPS

Smart city, Cybersecurity & communication, Advanced computing & AI

Smart city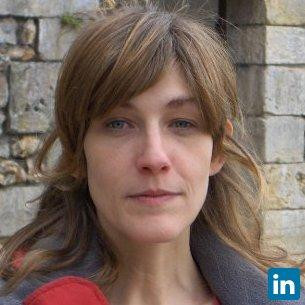 Founded in June 2015, InSensus Project srl has, based on proprietary international patents, developed an innovative Stuctural Health Monitoing System for water tubes, civil infrastructure, oil&gaz, etc. Melanie Diziol is co-Founder and CEO of InSensus Project srl. German native, Italian by choice, she also lived and worked in France and Switzerland. She has been involved in start-ups for over 10 years, initially as an external consultant for business start-ups and now for the launch of her own company. She speaks 4 languages fluently. As CEO of InSensus Project, she is responsible for fund-raising and corporate strategy.

Cybersecurity & communication



GREENERWAVE focuses on Electronically Steerable Antennas for 5G and NewSpace. Thanks to a reflective control of RF signal, we divide CAPEX & Energy consumption by 10. We are the only solution for mass scale deployment of 5Gmmwave. Timothée Laurent is the CEO of GREENERWAVE. In 2018 he partnered with a world renowned academic researcher and a member of the French Science Academy to create the company.

Advanced computing & AI


Visualix (Germany) - Visualix is a Berlin-based award-winning computer vision company, with spatial computing technology enabling robust centimeter-precise mapping and localization at scale with commonly used smartphones. Michael Bucko is a Co-Founder and Managing Director of Visualix.


Biotech, digital health and medical devices

Medical biotech


X-ZELL is fusing next-generation cell detection technology with Artificial Intelligence to enable accurate, affordable and globally scalable detection of early-stage cancers in a small blood sample. Dr Sebastian Bhakdi is physician by trade and entrepreneur at heart, Dr Sebastian Chakrit Punyaratabandhu Bhakdi is the mastermind behind X-ZELL's patented rare-cell detection technology and a firm advocate of health equality. His vision is to contribute to a world with zero deaths due to cancers that could have been treated with the right early detection system in place.

Industrial biotech



Zymtronix(USA) - Zymtronix commercializes a patented platform technology to enable more innovative and efficient enzyme processes across industries by improving the activity, stability and reusability of any enzyme. Stéphane Corgié is the CEO and CTO of Zymtronix. He received his PhD in environmental biotechnology, microbiology, and soil science from the Université Henri Poincaré in France. Stéphane's research career has focused on fundamental and industrial biotechnology in the field of biocatalysis. During his postdoc at Cornell, he invented Zymtronix's underlying technology and founded the company in 2013.

Digital health and medical devices



TelemedC(Singapore) - TelemedC produces regulatory-approved multipurpose ophthalmic devices with smart AI software that revolutionizes community-based primary eye care. We are designing a pipeline of eye-saving solutions to impact a billion lives. Dr Jack Tan is the Director & Chief Medical Officer of TeleMedC, a deep tech company with a mission to deliver affordable eye care solutions especially to rural & remote communities. He is also founding chairman of Northeast Medical Group which has a management arm listed in the Singapore stock exchange. He specialises in Community Medicine and Public Health, and sits on various clinical, research and ethics committees for public healthcare institutions in Singapore.


Mobility, environment & energy

Mobility


Hydromea is building a portable autonomous underwater drone platform to deliver data-driven services in the underwater robotic inspection of submerged assets and dynamic 3D monitoring of water quality in open water environments. Sharing the passion for ocean exploration with the founders, Igor Martin joined Hydromea 1.5 years ago as a late co-founder to become its CEO. Igor has over 15 years of corporate business management experience in a Fortune 100 company. Prior to joining Hydromea, he ran a $40mln global biocides business, responsible for its P&L and all business aspects of the сompany. Igor is an engineering economist and has an MBA from St. Louis University, USA.




FibreCoat provides the next generation of fibre reinforced composites for a sustainable, light-weight and affordable mobility by changing their fundamental building blocks.
Robert Brüll graduated from RWTH Aachen University with a Ph.D. in mechanical engineering and a master's degree in Management, Business and Economics. He specialized in yarn-structures and thermoplastic composites and developed the award-winning idea for the FibreCoat process. Together with Alexander Lüking and Richard Haas he is building the FibreCoat company where he takes on the role of CEO.

Environment


Nexsis has developed a next-generation smart panel producing clean drinking water from any source (including seawater), hot water and electricity from a single, solar-powered 'smart panel' and next-generation infrastructure cloud architecture. These combine to enable Nexsis to improve access to essential resources for billions of people around the world and capture the vast opportunity in utility infrastructure. Robert Pyman (Founder & CEO) is an experienced entrepreneur and team builder with extensive experience in international business, emerging economies, management in the water treatment industry and in hardware design, manufacturing and development (including plastics, renewable energy and solar thermal water treatment): https://www.linkedin.com/in/robertpyman/



ECOncrete® offers a suite of high performance environmentally sensitive concrete solutions that enhance the biological and ecological value of urban, coastal, and marine infrastructure while increasing their strength and durability. Dr. Shimrit Perkol-Finkel is the co-founder and CEO of ECOncrete Tech Ltd, a world leader in bio-enhancing concrete technologies. Shimrit has over 20 years of experience in Marine Biology and Ecology, in over 30 counties, specializing in sustainable management of urban marine habitats and is considered a world expert in ecological engineering. Shimrit won the prestigious EU Women Innovators award, was chosen as Forward Actor of the Year in the 2019 GreenTech Festival, and was noted as one of Fast Company's 2019 top 100 Most Creative People in Business.



Terrafuse.AI is building the next-generation AI infrastructure platform for scaling and accelerating climate prediction globally. Adrian Albert is the CEO and CTO of terrafuse.AI. He has worked in physics-informed machine learning research at Berkeley National Lab, got his postdoc at MIT and PhD at Stanford University, both on machine learning research. He was one of the first machine learning scientists at C3.ai, where he contributed to building and deploying a machine learning predictive maintenance product for large-scale energy grids. Previously, he has worked in research at NASA, Pixar Animation Studios, and IBM, among others.


Energy



Solcold is developing an innovative, patented, nano-technological material that cools everything under the sun, without any power consumption! The material uses the sunlight for cooling and is most effective when it is very hot and the sun is strongest. The material can be used as a coating for cooling cars, buildings, containers, apparels, airplanes, etc., and is expected to bring tremendous savings in cooling and air-conditioning expenses and significantly reduce greenhouse gas emissions. Yaron Shenhav is the CEO of Solcold.



TwingTec is developing the next generation of wind energy using autonomous tethered drones which unlock the full power of wind at higher altitudes with only a fraction of the material of conventional wind turbines for off-grid, on-grid and off-shore markets. Rolf Luchsinger is co-founder and CEO of TwingTec. He is a serial entrepreneur and has a track record in industry (ABB) and academia. His core strength is to develop and commercialize deep-tech products. Rolf holds a PhD in physics.



Carbon Upcycling Technologies ("CUT") was formed to use the pollution of today to build the materials of tomorrow by converting CO2 gas into solid products. Through its portfolio of CO2-derived solid nanoparticles, CUT has technically validated its solutions for use in the plastics, coatings, epoxy, adhesives, concrete, lithium-ion battery, pharmaceutical industries, and consumer products. Apoorv Sinha has served as the CEO of CUT since April 2014. He holds a Bachelor of Science in Chemical Engineering from Georgia Institute of Technology (2010) and manages technical progress, business development, and academic/industrial partners to assist in the validation, development, scale-up, and subsequent commercialization of the firm's technology. Apoorv is a 2019 Globe VIP, a Clean50 2017 Emerging Leader, and an Energy Futures Lab fellow. Most recently, he was included in the 2020 Forbes 30 Under 30 list for Energy. Madison Savilow carries her strong passion for entrepreneurialism and the environment into every aspect of her life. In June 2019, Madison graduated from the University of Calgary with a BComm in Accounting and a BA in Sociology. She is the Chief of Staff for Carbon Upcycling Technologies and serves as the Climate Action Co-Lead for the Calgary Hub of the World Economic Forum's Global Shapers.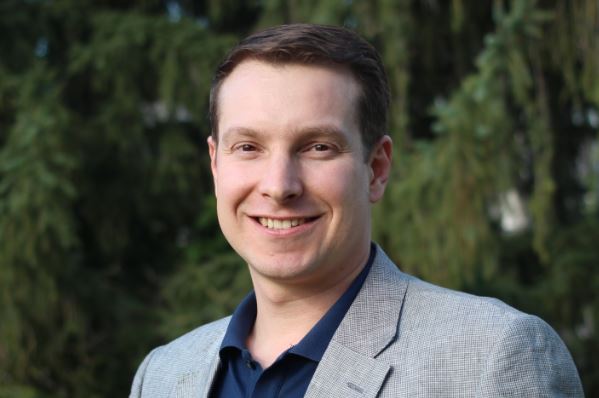 Gbatteries is an advanced battery technology company on a mission to charge electric vehicles as fast as it takes to fill up a tank of gas. We've developed an innovative way to charge lithium-ion batteries using adaptive pulses, which allows ultra-fast charge without compromising the health of the battery. The technology consists of proprietary algorithms, designed to generate unique charge pulse profiles, and novel hardware that deliver the pulses at high frequency. Kostyantyn Khomutov is the Chief Executive Officer of GBatteries. Kostya is a seasoned professional with over 15 years of experience in the global technology sector. He has a Master of Applied Science in Aerospace Engineering.





RouteX is creating an innovational startup ecosystem in Japan, and researching advanced startup ecosystems all over the world, including USA, APAC, CIS, and Europe countries. Masahiro Tsukao is the COO of RouteX. Prior to joining RouteX, he managed battery pack development projects for hybrid car and designed over 20 components in Nissan. He specializes in Structural Organic Chemistry.

◆Description
Date: 14th March 2020 - 4:00-8:00PM
Fee:
▷Early bird ticket for Corporate, Investor ¥8,000 (until 31 March)
▷Early bird ticket for Government agency, University ¥4,000 (until 31 March)
▷Early bird ticket for Researcher, Startup ¥4,000 (until 31 March)
▶Corporate, Investor ¥14,000
▶Government agency, University ¥5,000
▶Researcher, Startup ¥5,000
▶Hello Tomorrow Japan Corporate members ¥0 Free
▶Press ¥0 Free - Please contact here (claire.bochard@hello-tomorrow.org)

Language: English (No translation)

◆Notice
・The schedule and the speaker may change
・Speaker sessions will be by video conference


◆イベント概要
日時: 2020年4月14日(火) 4:00-8:00PM
費用:
▷早割チケット 法人・投資家:¥8,000 (3月31日締切)
▷早割チケット 政府系機関・大学機関:¥4,000 (3月31日締切)
▷早割チケット 研究者・学生・スタートアップ:¥4,000 (3月31日締切)
▶法人・投資家:14,000円
▶政府系機関・大学機関:5,000円
▶研究者・学生・スタートアップ:5,000円
▶Hello Tomorrow Japan 会員:無料
▶プレス関係者:無料 - こちらにお問い合わせください (claire.bochard@hello-tomorrow.org)

言語:英語 (通訳なし)

◆注意事項
・名刺記載のメールアドレス宛に、次回イベント等のご案内をさせて頂きます。
・講演内容、登壇者、時間配分などは変更になる場合があります。
・海外の登壇者について言語は英語のみとなり、 また講演はVideo Conferenceとなる場合もあります。

◆Organizer


◆Partners
WORLD WIDE PARTNER



GLOBAL PARTNER



◆Sponsors




◆Hello Tomorrow Japan Members





◆Ecosystem Partners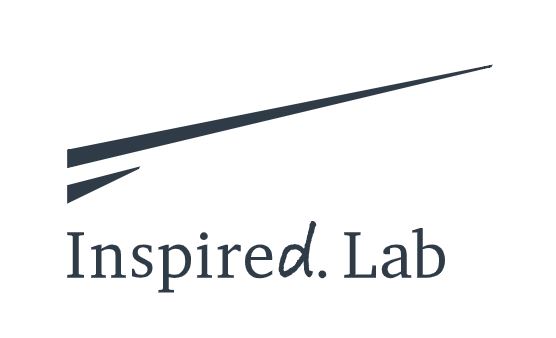 ◆Event supported by

Read more
Updates
The event description was updated. Diff#547045

2020-04-13 01:15:59
More updates
Tue

Apr 14, 2020
4:00 PM
-
8:00 PM
JST
Add to Calendar
Venue

Online event
Tickets

Early bird ticket for Corporate and Investor

SOLD OUT

¥8,000

Early bird ticket for Government agency and University

SOLD OUT

¥4,000

Early bird ticket for Reseacher and Startup

SOLD OUT

¥4,000

Corporate, Investor

SOLD OUT

¥14,000

Government agency, University

SOLD OUT

¥5,000

Researcher, Startup

SOLD OUT

¥5,000

Hello Tomorrow Japan Corporate members

FULL

Press

FULL
Organizer